Easy Barbecue
If you're not familiar with Picanha, just know that it is the caps of Top Sirloin and that it isn't an overused muscle so, the meat tends to be super tender when it's cooked. It's also fairly inexpensive and the popularity of these cuts are growing because of the amazing results achieved from a simple barbecue or rotisserie. Brazilian restaurants like Rodizio's and Tucanos have introduced this style of cooking and slapped the staple on this fine cut.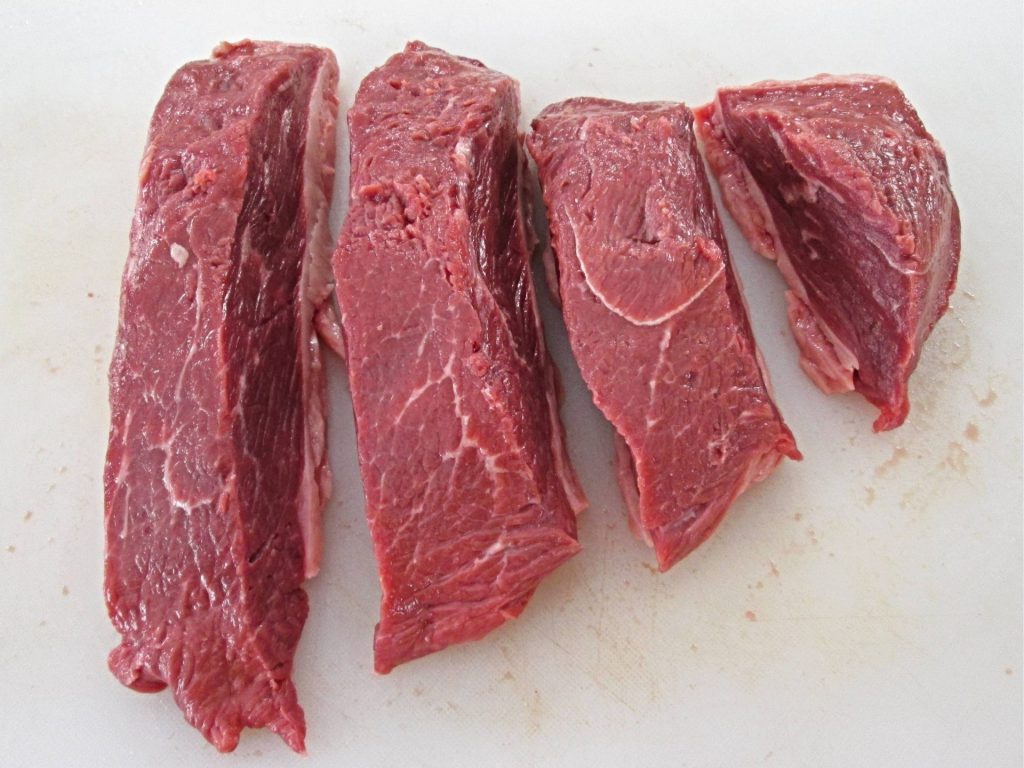 Preparing Picanha
Technically, you can cut up these caps and serve them any way you like. I tend to clean each cut, cutting away the silverskin and unwanted fat, and then slice the steak ,with the grain, into for pieces; all being equal in thickness not length. These steaks can then be seasoned and cooked as is or shanked onto shish kebab skewers for a rotisserie or easy flipping on the grill or under a broiler.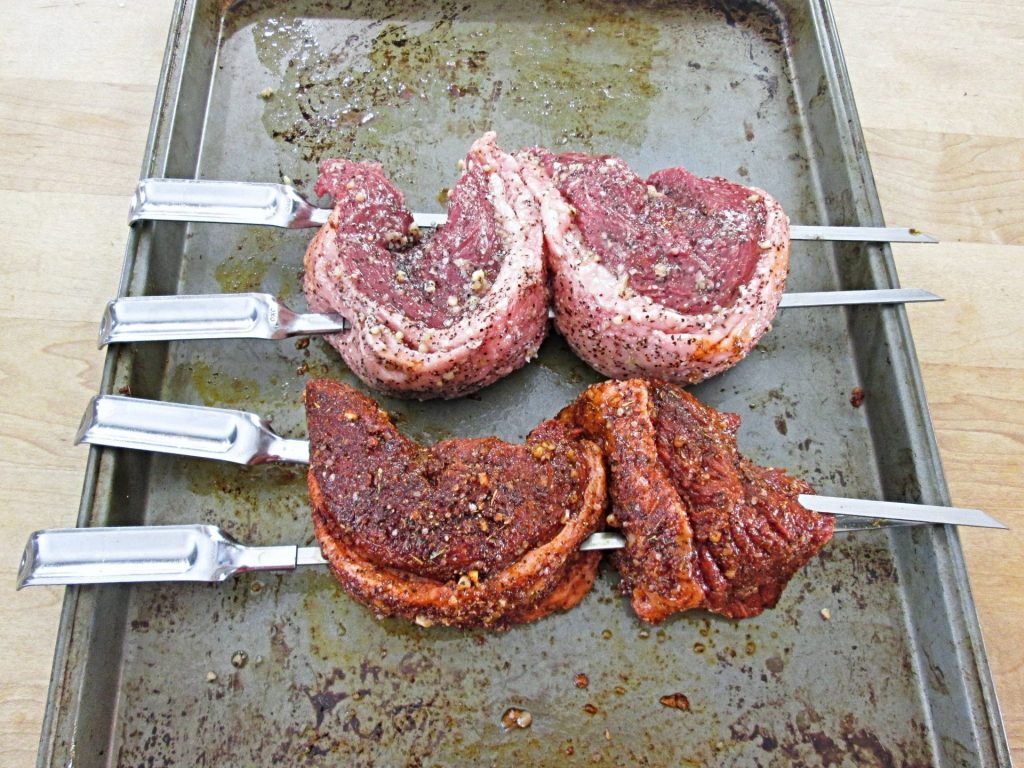 Grilling Top Sirloin Caps
The easiest way to cook these Picanha steaks on the grill is cook on low, with the lid down. I time it, flipping every five minutes for approximately 20 minutes total. It's not a bad idea to monitor the internal temp with a meat thermometer, if you're a bit inexperienced, especially if you like to "reverse sear". In this video tutorial, I demonstrate grilling under bad circumstances to show you how to overcome hot spots and flare ups.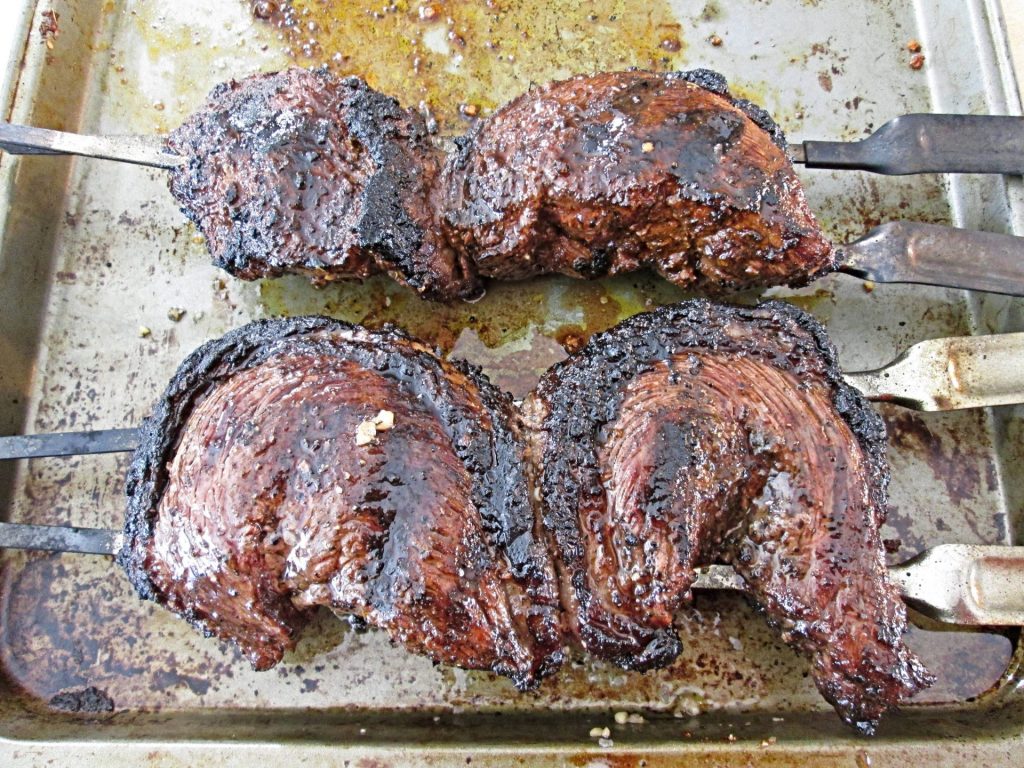 final results
Truthfully, these are the WORST looking picanha steaks I could've put on camera but, as you can see down below, the results were tremendous. So, don't judge a book by it's cover. These steaks were great and I even made tacos, the next day, with the leftovers.
Picanha Top sirloin Steak Ingredients:
2 Top Sirloin Caps
1 tbsp Garlic, minced
2 tbsp Olive Oil
Kosher Salt and Pepper
Blackened Seasoning, optional