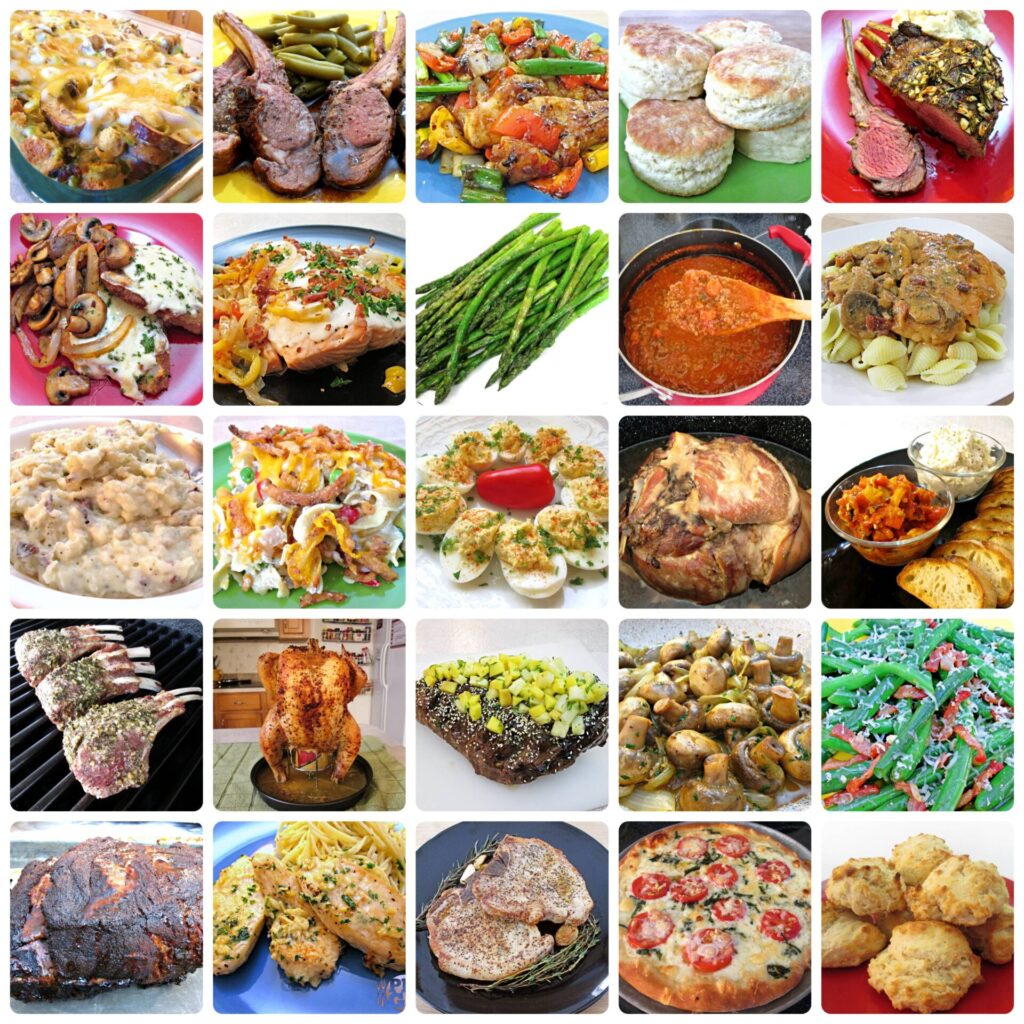 Money Shots
Here are 25 Easter Dinner Recipes for you to choose from that does NOT include Ham. I put together a "Money Shot" compilation video of entrees and side dishes for you to see the final outcome of the dish you'd like to try making. The full tutorial for each individual recipe can be found in the description of the video, with a link for the exact ingredients in the description of each of those. You can also search for each title in the sidebar. These recipes include greens, potatoes, mushrooms, pork, lamb, fish, chicken and biscuits.
The Easter Dinner recipes, in the picture above, from left to right/top to bottom are listed in the following order:
1st Row – Green Bean Casserole, Lamb Chops, Cod in black Bean Sauce, Buttermilk Biscuits, Garlic Crusted Rack of Lamb.
2nd Row – Breaded Pork Chops, Smothered Salmon, Pan Fried Asparagus, Bolognese Sauce, Chicken Marsala.
3rd Row – Garlic Mashed Potatoes, Tuna Casserole, Deviled Eggs, Kalua Pork, Roasted Pepper Bruschetta.
4th Row – Grilled Lamb Chops with Pesto, Beer Can Chicken, Leg of Lamb with Sweet Chili Glaze, Garlic Mushrooms and Onions, Garlic Parmesan Green Beans with Bacon.
5th Row – Boston Pork Butt, Garlic Parmesan Chicken, Pan Fried Pork Chops, Margherita Pizza, Drop Biscuits.