The Best Sangria
I've written and posted a Sangria recipe previously before. That's not to say that it isn't the best for it's genre but that recipe is entirely different, in essence, compared to this one. That Sangria recipe, was a Peach Sangria and it is amazing. This, however, reprises ingredients that make up the general flavors in a particular Mexican soft drink called, "Sangria Senorial". I've included a berry medley in this Sangria recipe to make it different yet full of fruit and fresh flavor, still. Though Sangria is traditionally served with similar ingredients, this recipe is very different and, in my opinion, this is the best sangria.
Sangria Senorial
I don't think that most of you are aware of my previous work history, experience and/or previous background because I've only shared bit's and pieces from post to post. I am a certified welder and crane operator, among many other things. The point I'm trying to make is that this drink, Sangria Senorial, was on the food trucks that would visit the construction sites and jobs that I've worked on for over 20 years. As you may or may not know, many of these food trucks are owned and operated by Hispanics so, I've eaten my fair share of Mexican food over the years. This drink, in particular, was usually among the soda selections and one of my favorites to drink with my lunch. It's a sparkling non-alcoholic Sangria with natural and artificial flavorings or soda. This drink has heavily influenced the way I've decided to write this recipe. It's not the same, by any means, but it does have similar properties but with Alcohol, instead.
Sangria Red Wine
Since Sangria originates from Spain and Portugal, it's only fitting to use a Spanish red wine so, I picked up this cheap $10 dollar bottle of wine from my state liquor store for this recipe. You may or may not know that I make my own wine and I teach you how to do it as well. But, as I mentioned, for the purposes of this recipe, I felt that it was fitting to use a Spanish Red Wine but, you use what you have. I know that some folks recommend darker wines like a Pinot Noir. Personally, I think that it makes sense to use dry burgundies because Sangria is deluded down and sweetened with so many other ingredients, including fruit, that the balance comes together perfectly.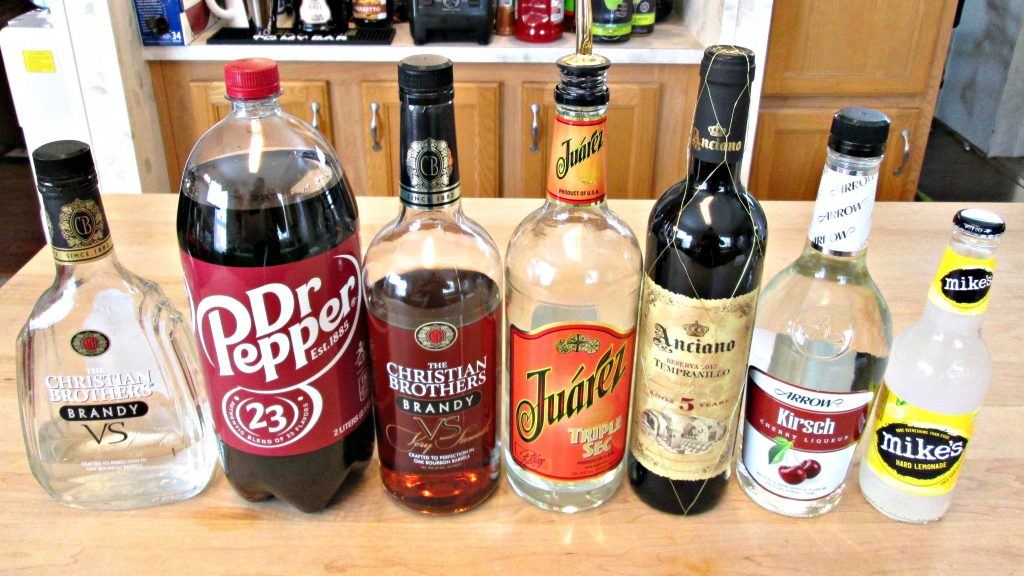 Berry Sangria Ingredients:
3 cup Red Wine, 1 750 ml bottle
2 cups Dr Pepper
12 oz Mike's Hard Lemonade
1/2 cup Simple Syrup
1/4 cup triple Sec
1/4 Cherry shnapps
1/4 cup Brandy
1 lbs Frozen Berry Medley, raspberries, blueberries, blackberries & strawberries
Follow the instructions in the Berry Sangria Video Tutorial and I'll show you exactly how to make this fruity wine beverage.