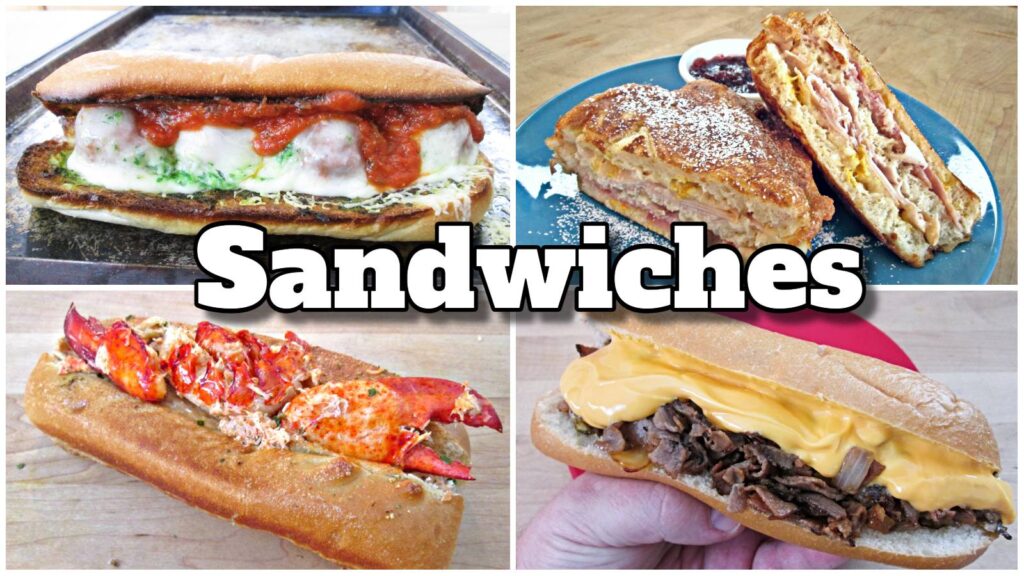 Why Sandwiches?
Several years ago, someone requested Sandwich Recipes and I thought to myself, "Seriously? Who doesn't know how to make a sandwich…" but, at the time, I was only thinking about basic deli or peanut butter and jelly sandwiches that we all grew up on as children. Also, I rarely look at a menu and think, "Gee, I think I'll order a sandwich." I'm more of Pasta, Steak and Potato kind of guy with lots of sauce and gravy. I want that food to stick to my ribs, if you know what I mean.
I always hated school lunch hoagies. The ham was always dried out and the cheese was terrible. French Dip Sandwiches, however, got my attention and I loved the Aju. I always drink what's leftover, from the bottom of the dipping saucer. Thinking about that sandwich, though, is what turned my thinking around. I also realized that my wife always orders a Reuben at our favorite burger joint. A friend of mine gets the Monte Cristo, when we meet for lunch. An old boss of mine bought my welding crew Meatball subs once, as an apology for being a total douche the day before, and they were great. Plus, who doesn't love a good grilled cheese?
So, Long story short, I decided to go to work and I started cranking out sandwich video tutorials. Everything I've learned, cooking over the years, has taught me to take every inch of a sandwich seriously. From the butter to the mayonnaise or secret sauce, a great sandwich is meticulously planned. In some cases, the bread has to be seasoned or it's got to be a particular bread or sub roll. These things make all the difference and in this video compilation, you'll see why.
14 Sandwich Recipes
In this video you'll see recipes for a Meatball Sub, a few different versions of grilled cheese that include a Double Decker Grilled Cheese, a Waffle Iron Grilled Cheese with Roasted Cherry Tomatoes, a Ham and Cheese and an Egg in a Basket Grilled Cheese Sandwich with Gravy. Also a Double Sausage Egg McMuffin, a Monte Cristo, a Lobster Roll, a Spicy and Regular Philly Cheesesteak with Onions, a Reuben, a Seafood and Crab Sandwich, a Grilled Meatloaf Mushroom and Swiss and, last but not least, a Steak and Cheese with everything.
FYI: Everyone of these recipes can be found here on my website. I titled every sandwich in the video for easy reference, using the search tab. There you'll find a post for each recipe with the exact ingredients and a complete video tutorial for every sandwich. Please enjoy!