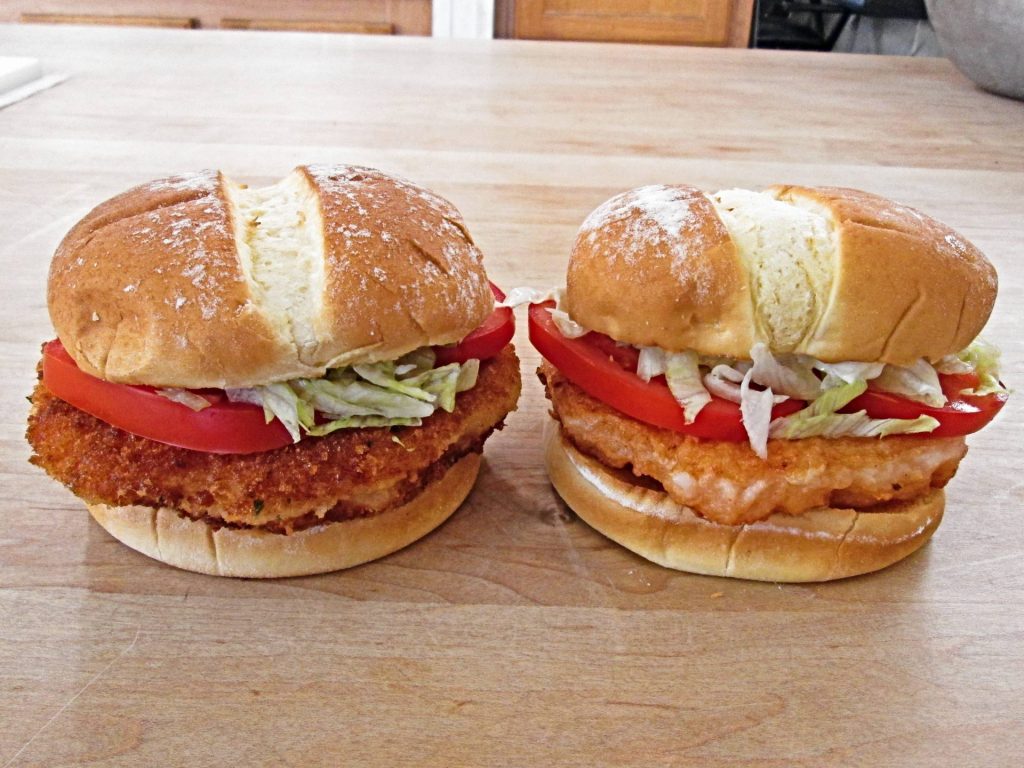 The Best Shrimp Burgers
If you love shrimp and you've been craving big bites of it, through and through, this Shrimp Burger Recipe is for you. I show you how to make shrimp patties that have about a 1/2 pound of meat, in each one, and are 3/4 of an inch thick, once they're cooked. I show you how to make two different styles of shrimp burgers, too; regular and/or extra crispy.
Regular Shrimp Burgers
The regular Shrimp Burger is my wife's favorite because it has more of a grilled chicken style texture to the shrimp patty, even though it isn't actually grilled. It is made with a ground and seasoned patty with out the seasoned deep fried crispy crust around the outside and it's delicious. It can be grilled, though, if you prefer it that way, as long as it holds it's integrity, once it's removed from the freezer, the patties grill just fine.
Extra Crispy Shrimp Burgers
Personally, I do prefer the extra crispy Shrimp Burger because it's got a pan fried, seasoned panko crust, just like fried shrimp should have. I had just a few other simple ingredients to the burger, including a few condiments you may or may not want to add but, I'm telling you, you should give this a try before you change up anything.
Shrimp Burgers Ingredients: makes 4 to 5
2 lbs Raw Shrimp, peeled & deveined
4 Hamburger buns, toasted
1 Tomato, sliced
1 cup Shredded Lettuce
1/4 cup Mayonnaise
4 tbsp Cocktail Sauce
2 tsp Crab Boil seasoning
1/4 vegetable Oil for Frying
Just follow the instructions in the Shrimp Burger style Po' Boy Sandwich video tutorial and I'll show you exactly how to make this burger.