The Best Garlic Bread Pizza
If you're like me and you love pizza, you can't go wrong with this simple Garlic Bread Pizza recipe. It's practically fool proof. Best of all. You can purchase all of the ingredients pre-made and it's cheap to do so. I use frozen garlic Texas Toast, which already has the seasoned butter spread on every individual slice and bottled spaghetti sauce. Now all you need is grated Mozzarella cheese and pepperoni or what ever your favorite toppings may be.
Frozen Garlic Bread Pizza
I always preach about using fresh ingredients when making my recipes but this Garlic Bread Pizza is an exception. Purchasing pre-made Texas Toast isn't just smart it's more efficient, for several reasons. It's cheap and pre-made with a spread of butter that already includes fresh garlic and herbs. Plus, bread freezes so well, after it's baked you can't even tell that it wasn't made fresh. So, you can purchase a french loaf for cheap and fork out money for all of the other ingredients or just pay for one product that costs less in the long run.
You can also re-freeze these Texas Toast Pizzas if you want save the baking for later. That way these are ready go, like a frozen burrito, on demand. I purchase half size zip lock bags and package each one and freeze in batches for my kids, when they want a quick snack. They can be cooked in a toaster oven or baked in a traditional, even nuked in a microwave if you don't mind the bread a little soggy.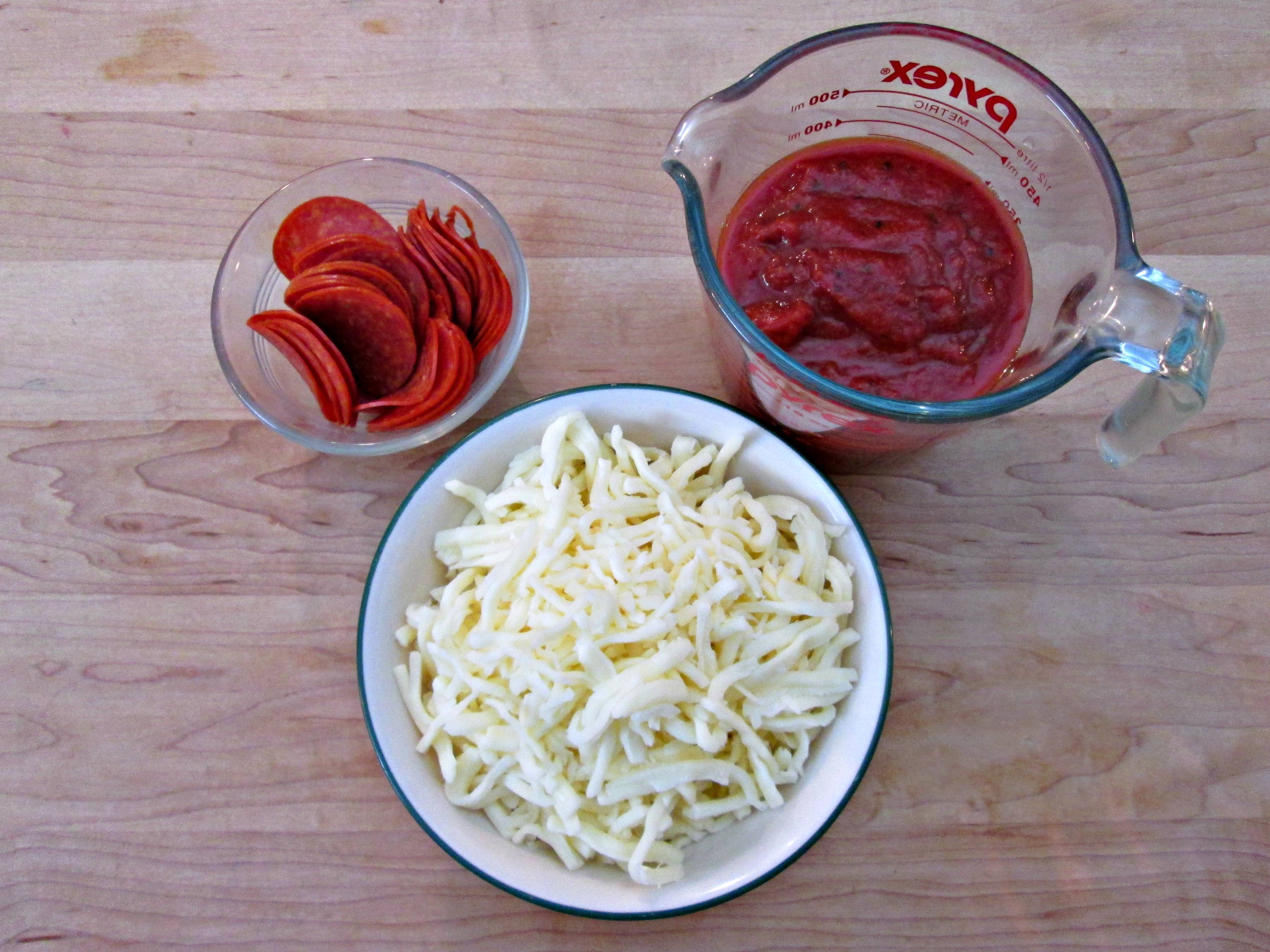 Garlic Bread Pizza Toppings
Once you decide what bread you want to use, to make your Garlic Bread Pizza, you're off and running. I often use bottled Spaghetti sauce in place of pizza sauce but you can use barbecue sauce or even cheese whiz or nacho cheese. If you think I'm kidding, give it a try or look up my Nacho Cheese Pizza recipe and see for yourself. I use mayonnaise for my Bacon Cheeseburger Pizza and it's phenomenal.
Now you just need to choose and your toppings. I usually keep it simple for my kids and just add pepperoni. But, believe me when I tell you, just the cheese is enough if you don't want to add anything else. Otherwise the skies the limit.
This recipe was one of the first video recipes I ever filmed and posted. I got the idea from some Pizza Hut adds that were running back in 2012. If you'd like to see the original post, video and recipe, CLICK HERE!
Garlic Bread Pizza Ingredients:
1 box Texas Toast, 8 piece
1/2 cup Spaghetti Sauce, 1 tbsp per bread slice
1 cup Mozzarella cheese, grated
4 oz Pepperoni, sliced
Bake Texas Toast only at 425 degrees Fahrenheit for 4 to 5 minutes, then remove from oven and flip each piece. Add sauce, cheese and pepperoni, then bake again for an additional 7 minutes or until cheese is melted.