The best Sea Bass ever
If you like fish, then you're going to love this Oolong Chilean Sea Bass recipe. It's one of my all time favorite seafood entree's, on the menu at P.F. Chang's China Bistro, and it's quite popular for obvious reasons. Sea Bass is a white fish that comes from the southern ocean waters near Antarctica. For this recipe, small portioned fillets, 6 to 8 ounces, are cut and marinated in an Oolong Tea marinade that sets this dish off, when it's prepared. The fish can be broiled or pan seared and it's usually served with fresh spinach and a caramelized glaze of the marinade sauce.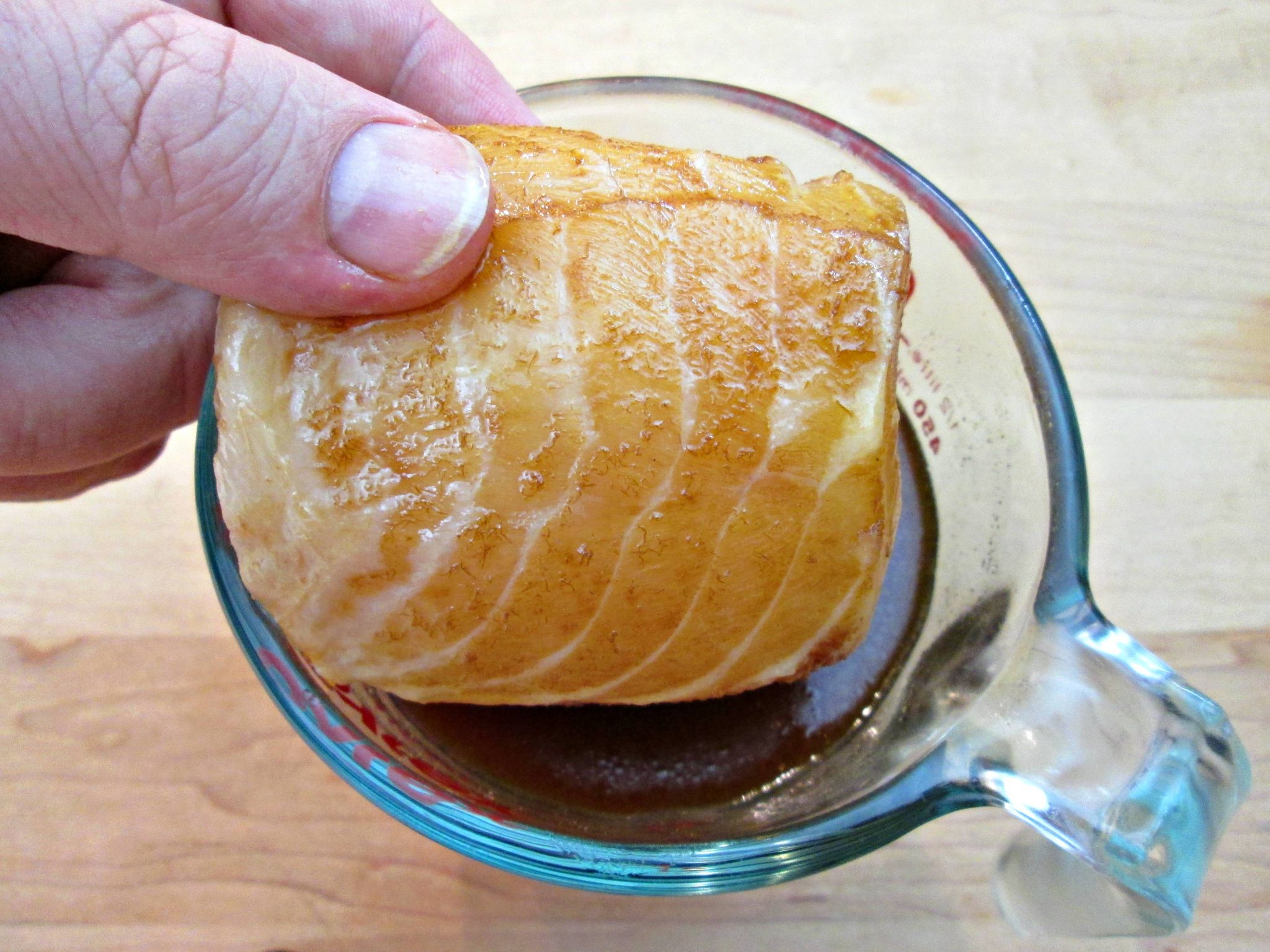 Sea Bass Marinade
The secret to the deep flavor in this Oolong Chilean Sea Bass recipe is in the name, which is in the marinade. A concentrated level of Oolong Tea penetrates the fish, with several other Asian ingredients, and marinates or Brine's the fish to it's full flavor and potential. If cooked right, Sea Bass is a very moist, tender and flaky fish and once it's absorbed all of the ingredients, it turns a rich golden brown that brightens when it's broiled or pan fried, like I show you in the video tutorial down below. The left over marinade can then be used and reduced in a pan to create steam to cook the fish, spinach and a sauce to top the bass, once it's been plated.
Oolong Chilean Sea Bass Ingredients:
2-4 6 oz Sea Bass Fillets
2 bags Oolong Tea
1 cup Boiling water
2 oz Soy Sauce
2 oz White Vinegar
2 oz Granulated Sugar
1 tsp Black Bean Garlic Sauce
1/8 tsp Ginger Powder
1/2 tsp Sesame Oil
2 tbsp oil for cooking
8 oz Fresh Spinach, optional
This recipe can marinate and sauce up to 2 lbs of Sea Bass. Just following the directions in the video tutorial and I'll show you just how easy this Oolong Chilean Sea Bass is to make.