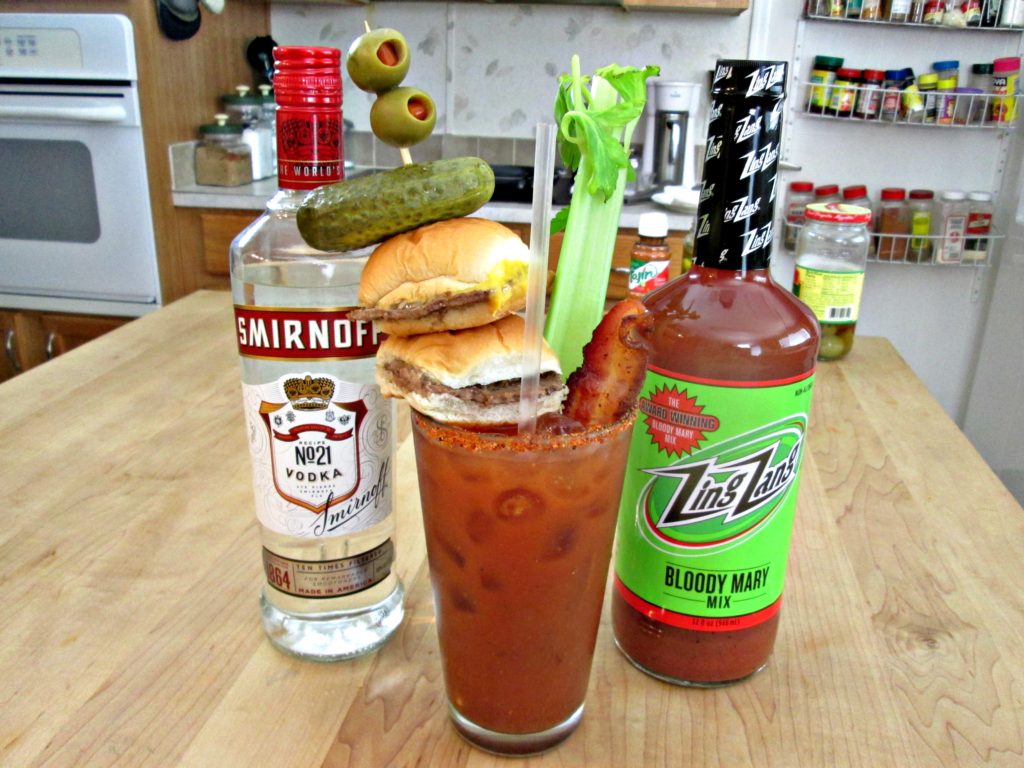 The Best Bloody Mary
I've always loved a good cocktail and this Bloody Mary Brunch is no exception because it's got it all. Not only are they known for being a fantastic hangover cure, restaurants around the world are now making them a meal by adding epic ingredients to the garnishment. It use to only incorporate a few vegetables like a stick of celery and some green olives but, now days, you can get just about anything and I'm going to show you exactly what I'm talking about.
Bloody Mary Garnish's
The last thing anyone wants, when they're hungover, is difficulty so, in this Bloody Mary demonstration, I keep it simple by using a products that only take a few minutes to put together and cook. In these instances, the freezer section at your local grocery store can be your best friend; especially if you planned ahead and already have a box of microwaveable goodies in your ice box. In this post I use White Castles cheeseburger sliders(which I'm, in no way, affiliated), but you can use all kinds of things. Jalapeno Poppers, Bagel Bites, Jimmy Dean Breakfast sandwich's, cheese sticks or pizza pockets are just some examples.
Now when it comes to the Bloody Mary mix, I do like them bold and spicy. One of the best mix recipes that I have ever come across, and again I'm not affiliated with, is made by Zing Zang. I'm pretty sure it can now be found in every grocery Walmart around the world. I've used it to make my Red Beer and it's amazing to cook a roast in.
I use pickle juice and Tajin to salt and spice the rim of my glass. Tajin is used in my Mangonada Recipe and I've got a pic of what it looks like in that post. It has a wonderful blend of dehydrated and ground chili peppers, sea salt and lime juice so, it's perfect for any Bloody Mary recipe.
Bloody Mary Brunch Ingredients:
1 glass Ice
3 oz Vodka
8 oz Bloody Mary Mix
3 tbsp Pickle Juice
3 tbsp Tajin, spicy salt
1 pc Bacon, cooked
1 stick Celery
2 Slider Cheese burgers
1 Pickle, small
2 Queen Pimento Green Olives
I use shish kebab sticks for skewers and straws for Drinking these Bloody Mary Brunch cocktail's.