Dinner with the PMGK Family
I'd like to start sharing with you some of the things we cook for the family that we haven't yet filmed. Sometimes we are experimenting with new dishes and often they are family favorites. Regardless, Dinner over here is never boring and always something different.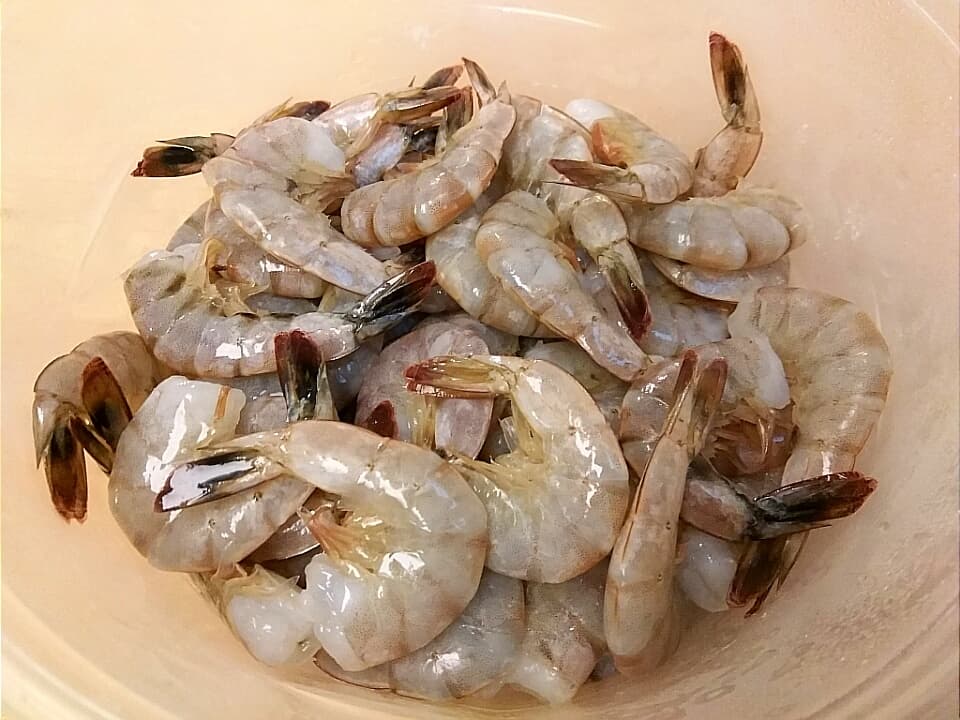 How we decide what to make for Dinner
Many times we plan our meals and occasionally we have no idea what we're going to make until we take a look in the fridge and pantry to see what we have to work with. It truly is a magical experience watching PMGK come up with a dish. I remember years ago when we were still newly weds I could sit there the entire time he cooked and just watch him put it all together. Many times I have been in awe at what he puts together with the options he has available. It is an art and really needs to be shared.
Today we pulled this shrimp out of the freezer to thaw for dinner. We initially bought it for Valentines dinner. We thought it was 16 jumbo shrimp but when we got it home we realized it was a ton of tiny shrimp so we put it away and decided to save it for later. These days dinner is more of a group effort than just PMGK cooking . The girls and I peeled the shrimp while the boys were busy at the stove making the pasta.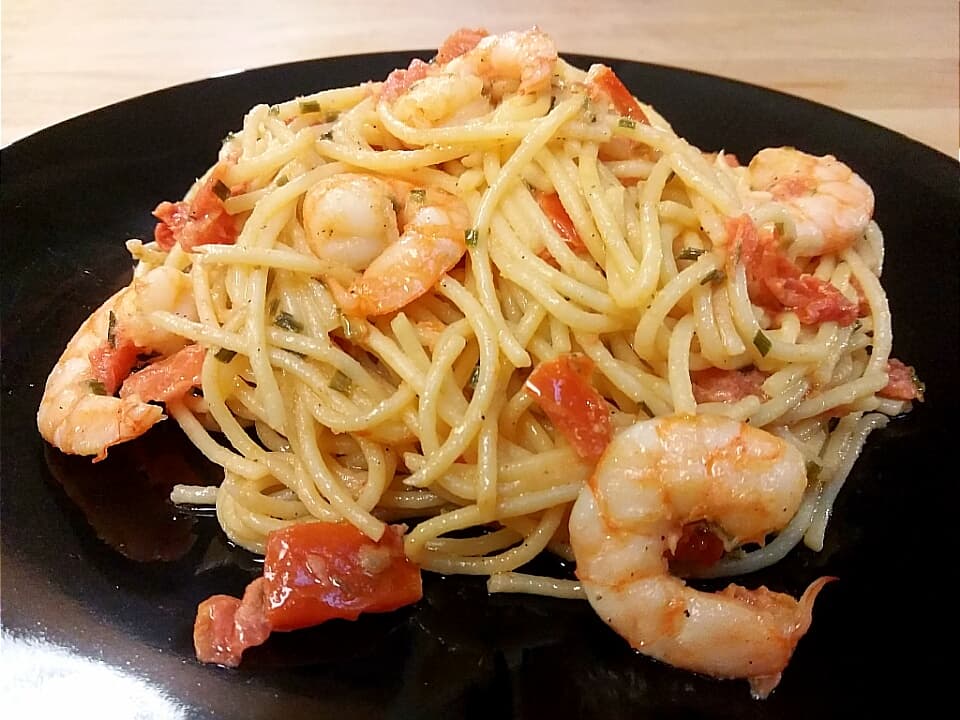 What's for Dinner?
Once we've decided what we are making dinner is a breeze. Tonight we have chosen a Creamy Tomato shrimp pasta. If you want PMGK to film this recipe head on over to our Patreon and make a request today.