100% Vegetarian Vegetable Chili
This Vegetable Chili, for me, is really exciting. Because this time of year I get to start, slowly but surely, harvesting what I've been growing in my garden all summer long. In this video I was able to use my Zucchini and Yellow Squash. Everything else unfortunately isn't ready to be picked yet but I was able to pick up those ingredients at the store.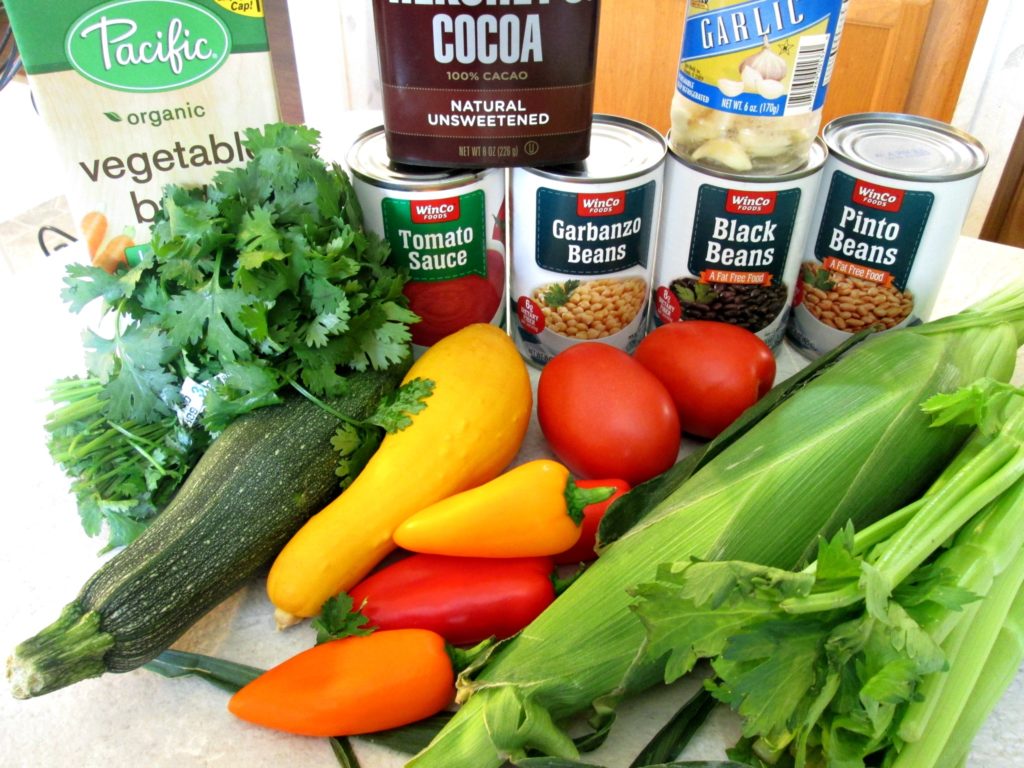 4 Bean Vegetable Chili
I'm using 4 different kinds of beans in this Vegetable Chili recipe; Pinto, Black, Red and Garbanzo Beans but you can use whatever you like. The basic idea behind this recipe starts with the Cajun Holy Trinity; Onions, Celery, Bell Peppers and chopped Garlic. Then I like to work my way up the pot with the larger vegetables, Tomato Sauce and then the seasonings before I add the beans. But once all 4 cans of those are in, I add the broth and simmer for 10 minutes with the lid. In no time you will have the absolute best Vegetarian Chili you have ever had. In fact the only thing that would make this Vegetable Chili recipe better is Chicken!
Vegetable Chili Ingredients:
1 can Pinto Beans
1 can Black Beans
1 can Red Beans
1 can Garbanzo Beans
1 can Tomato Sauce
3 Cups Vegetable Broth
1 Onion, chopped
1 Bell Pepper, chopped
1 Celery Stick, chopped
1 Garlic Clove, chopped
2 Roma Tomatoes, Chopped
1 Zucchini, chopped
1 Yellow Squash, chopped
1 Corn on the cob, sliced
1 Chipotle Pepper in Adobo Sauce, minced
1/3 cup Fresh Cilantro, chopped
3 tbsp Olive Oil, for sauteing
1 tsp Coriander
1 tsp Chili Powder
1 tsp Garlic Powder
1 tbsp Cumin
1 tbsp Oregano
1/2 tsp Cocoa
Salt and Pepper to taste
To make this 4 Bean Vegetable Chili, just follow the instructions in the video tutorial.