History of the Pancake
There are two different day that Pancakes are celebrated. There are also many different names used to celebrate this day. The Original Pancake day is on "Shrove Tuesday", also know as "Mardi Gras" which is French for "Fat Tuesday". The different names come from the different countries where the holiday is celebrated. However, one thing remains the same. It is always on a Tuesday, the day before Ash Wednesday(The First Day of Lent). It is said to be the last day of fat eating before the fasting period of Lent. And what better way to gorge than with a nice big plate of Pancakes and a carnival celebration that we all know and love Mardi Gras to be.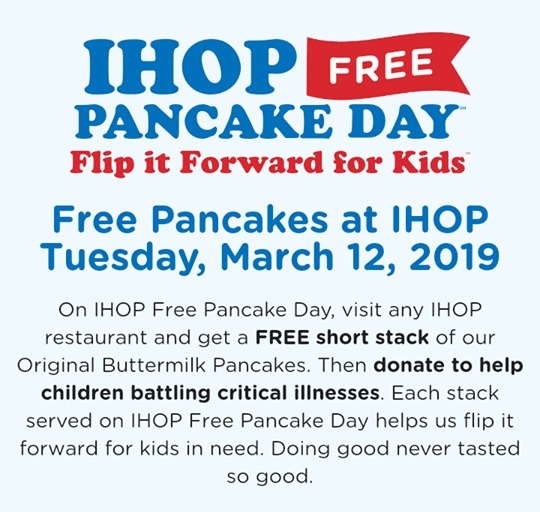 Ihop's National Pancake Day
In 2006 Ihop created a Pancake Day of their own. Their pancake day also changes every year. This year it is celebrated on Tuesday March, 12, 2019. They are giving out free pancakes and donating to the children that are battling critical illnesses. So if you live near an Ihop don't forget to stop in and show your support and get yourself some free pancakes. Since they started their National pancake day they have raised over $30 million for charities.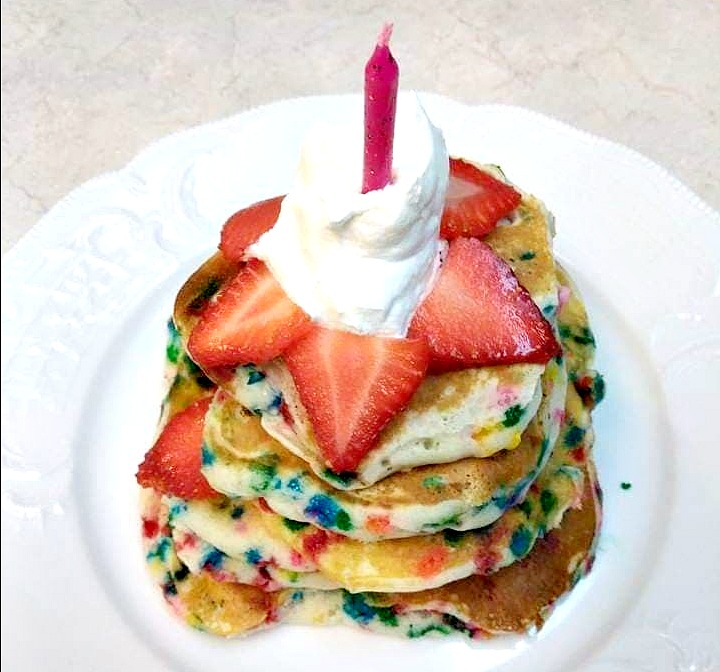 Even kids can make a decent Pancake
What I love the most about Pancakes is how easy they are to make. Weather you're making them from scratch or from a box it's really hard to screw them up. My oldest daughter loves to make pancakes. She gets really creative with them too. PMGK taught her how to make really cool designs cooked into the pancake. It's really fun. If you want to see how he does it head on over to our Patreon and put in a request. The photo above is the Pancakes my daughter made for her little sisters Birthday breakfast. Add a little sprinkles to the batter and you're done. Now get off your phone and go make yourself some pancakes already!