What is Dim Sum?
Dim Sum is small portions of cooked foods served hot and always with a cup of tea. They are made to take small bites as snacks not a full meal. The reason you don't want to just pop a whole piece in your mouth all at once is because they can be very hot and you'll miss all the savory flavor that these snacks have to offer.
Where Did Dim Sum Come From?
Dim Sum originally began in China as "yum cha" which in English translates to drinking tea. Tired Travelers would stop in for a cup of tea and as the tradition grew in popularity tea houses started popping up all over the roadsides. Later when people started to learn that tea helps with digestion the owners of the tea houses started offering snacks to go with their tea. The reason they started calling it Dim sum is because the words mean 'Touch the Heart' and that's exactly what these little snacks are meant to do .
Why is Dim Sum served for brunch?
When I first tried Dim Sum, in a ridiculously big restaurant in San Francisco, I had so many questions. I couldn't believe how many people were there for Sunday Brunch! I've had many different Asian type snacks in many restaurants over the years but never served in the morning and it was all a very strange experience for me at first. What I soon found out was that many people in the food industry believe that tea time or as they would call it "Yum Cha" inspired brunch. To me that makes perfect sense because growing up in my home, we always started the morning off with a hot cup of tea. So, why not add some yummy snacks to it too, right?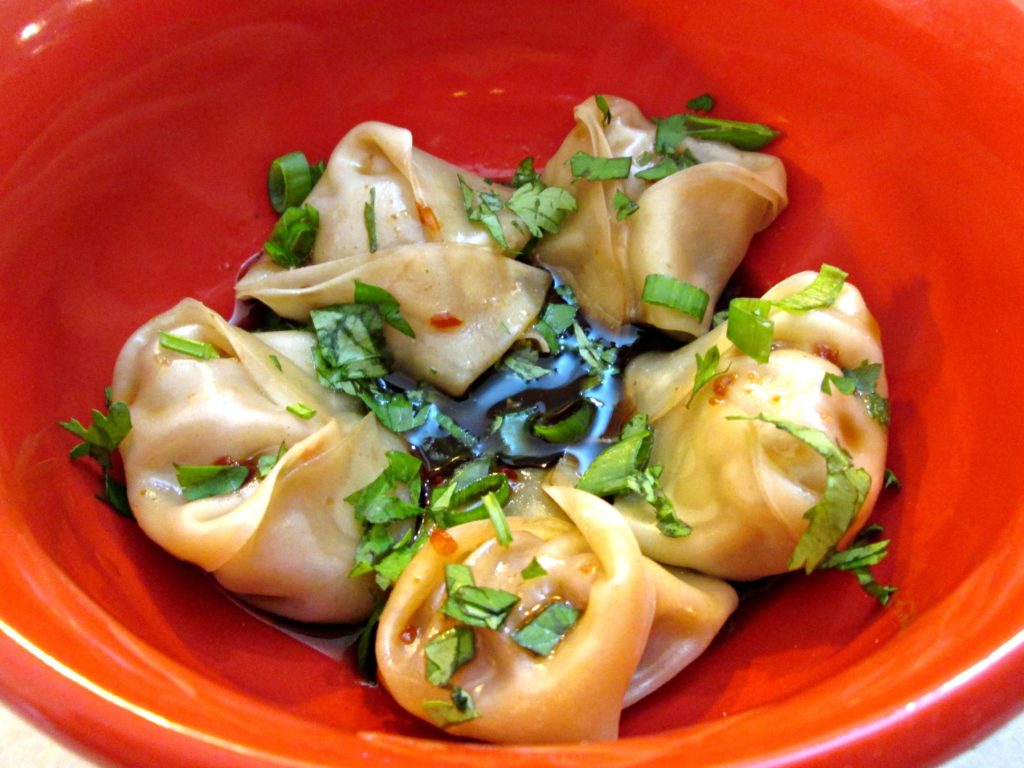 What kind of snacks are considered Dim Sum?
To help you understand what kind of snacks are considered Dim Sum we've put together a video playlist of our Top 5 Favorites! All of which we have individually filmed for you as well! I hope you enjoy watching them and learning how to cook them for yourselves. Potstickers, Shrimp Dumplings, Red Sauce Wontons, Wasabi Chicken Feet, Crab Wontons(Rangoons).