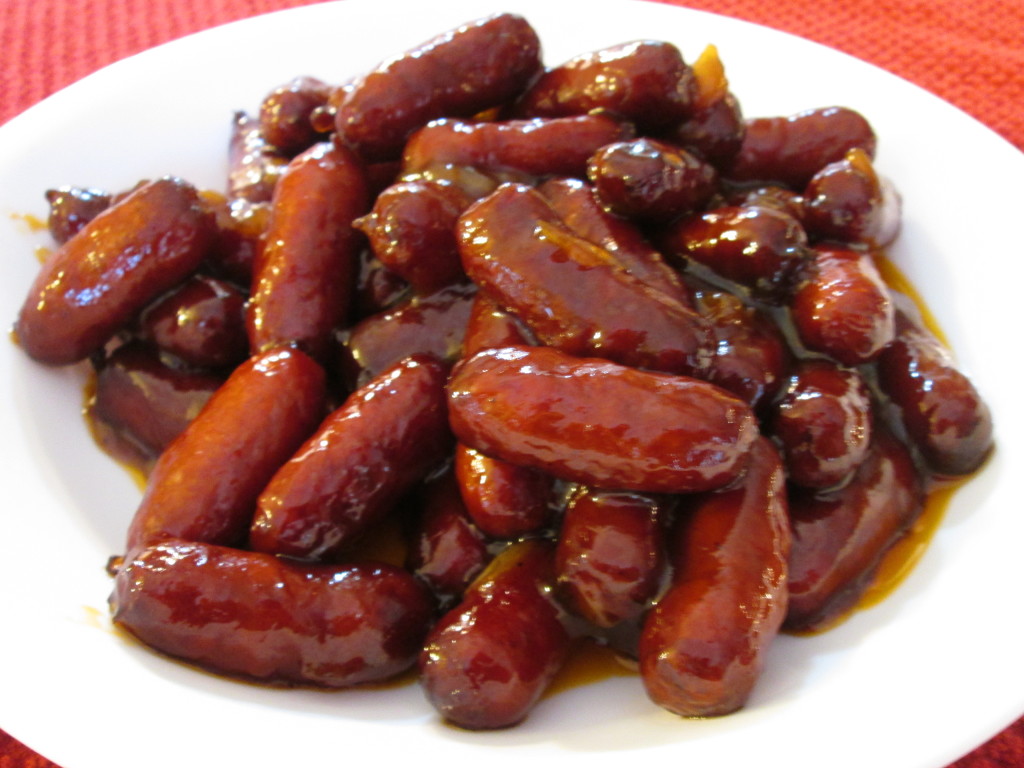 Easy and Delicious Lit'l Smokies
I classify Lit'l Smokies as Finger Food and Tooth Pic Grub!  And, this recipe is so easy and delicious, it definitely should be on your party table this Holiday Season.  Since these little sausages are pretty much already made, all you've got to do is slow roast and caramelize.  It's just a few simple ingredients and you're off and running with other menu items because these really just cook themselves.  You may think the cook time is a bit ridiculous but, I cook them longer to change the texture of the meat.  You don't have to do this but I definitely think it's worth it.
Lit'l Smokies Barbecue Style Ingredients:
1 20 oz pkg Lit'l Smokies
1/2 cup Barbecue Sauce
1/3 cup Brown Sugar
1 1/2 oz Tomato Ketchup
1 tsp Worcestershire Sauce
Be sure to watch the short video tutorial and I'll show you exactly how to make these Barbecue Lit'l Smokies.