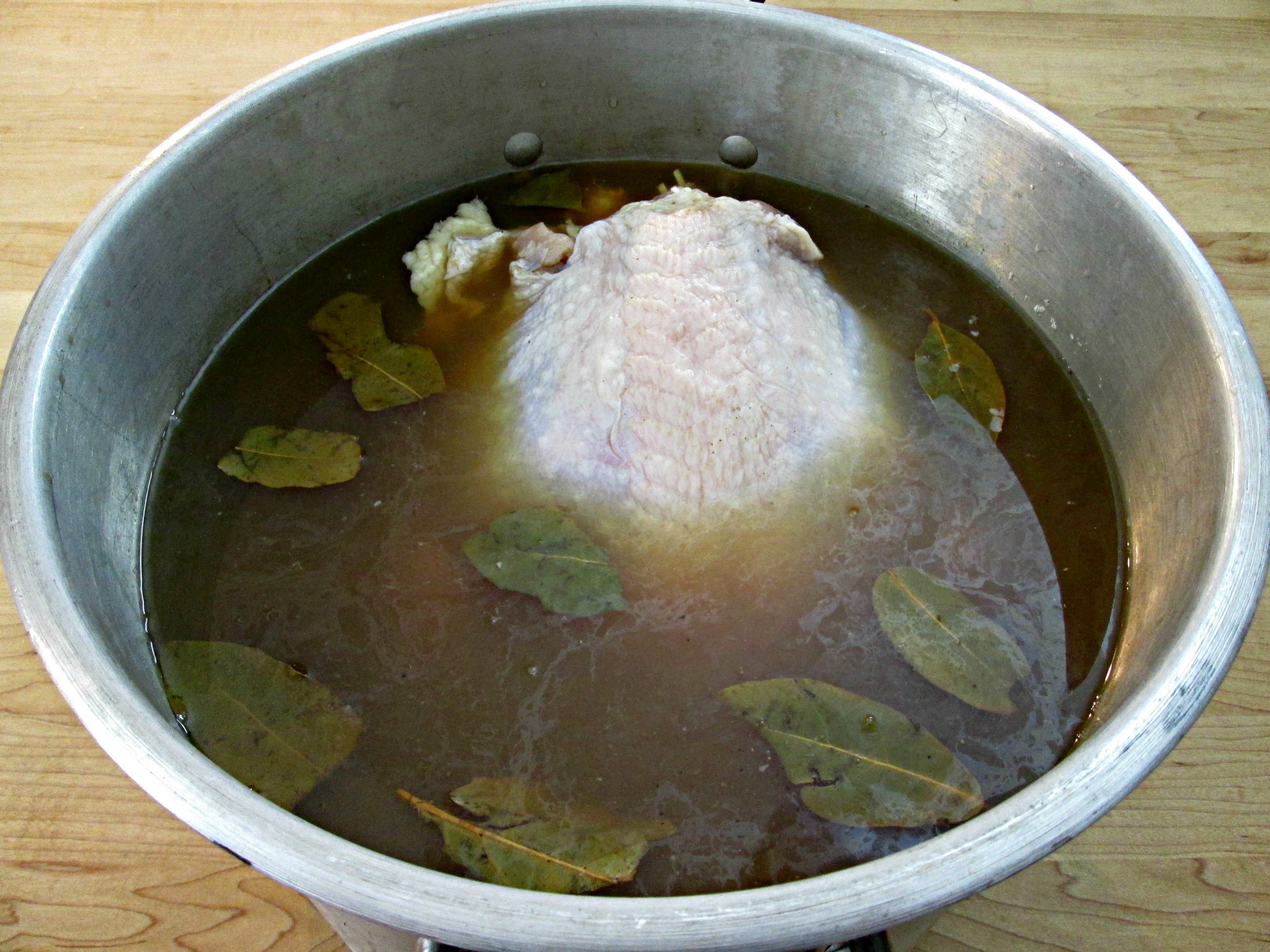 The Best Holiday Turkey Brine
If you like your poultry tender and succulent, then you need to add this Turkey Brine to your things to do list this holiday season.  A good brine will add so much moisture and flavor to your roasted bird, you'll never again cook it with out one.  This recipe adds a light yet fruity bouquet to the pallet that really compliments the Turkey.  There's a few other ingredients that might surprise you but overall, I really think you'll be pleased with the results.
Does a Turkey Brine Really Help?
A Turkey Brine is more about the salt than anything.  All of the flavors help but the salt goes through and through, constantly repeating.  This helps the bird retain water and since water has memory, all of those ingredients that season the water also season the bird.  So, a brine absolutely makes all of the difference in the world.  Unless you don't like a crispy skin, basting isn't even necessary.  And don't feel like you have to add all of these ingredients.  Technically, the salt is enough but feel free to play with it a bit and find your own ingredients and write your own recipe.  You can even refer to my Tin can Chicken Brine recipe if you'd like.
Turkey Brine Ingredients:
1 gal water
2 cups Apple Cider Vinegar
2 cups Brown Sugar
1/2 cup Table Salt
2 tbsp Black Pepper
1 tbsp Cinnamon
1/2 tsp Ground Clove
5 Garlic Cloves, crushed
5 Bay Leaves, dry or fresh
2 Sprigs Rosemary
Peel from 2 large Oranges
3 to 4 lbs Ice
1 Turkey
Be sure to follow the instructions in the Turkey Brine video tutorial and continue with the Roasted Turkey and Gravy recipe, coming up next.