My Favorite PMGK Slow Cooker Meal
The slow cooker is a busy parents best friend. I know if I wasn't married, to the most amazing cook out there, that I would be using mine all the time. While Mr. PMGK was working on this top 5 list, I told him that this Chicken and Gravy recipe was my favorite of the 5. I told him I wished that he would make it more often. His response was, you know the recipe(as I shook my head and gave him the look). Everyone knows by now, I do not cook and why would I? I have him!
Slow Cooker Dinners Made Easy
I can recognize the smell of Roast Beef in the crock pot anywhere. To this day the smell makes my mouth water. Very often growing up I'd wake up to the yummy smell Sunday mornings. If I was lucky I could pull a taste from the pot without someone noticing but with caution. If my mom caught me, it'd be a slap on the hand for sure. When you grow up in a home with 13 children, one crock pot full of meat is hardly enough to go around.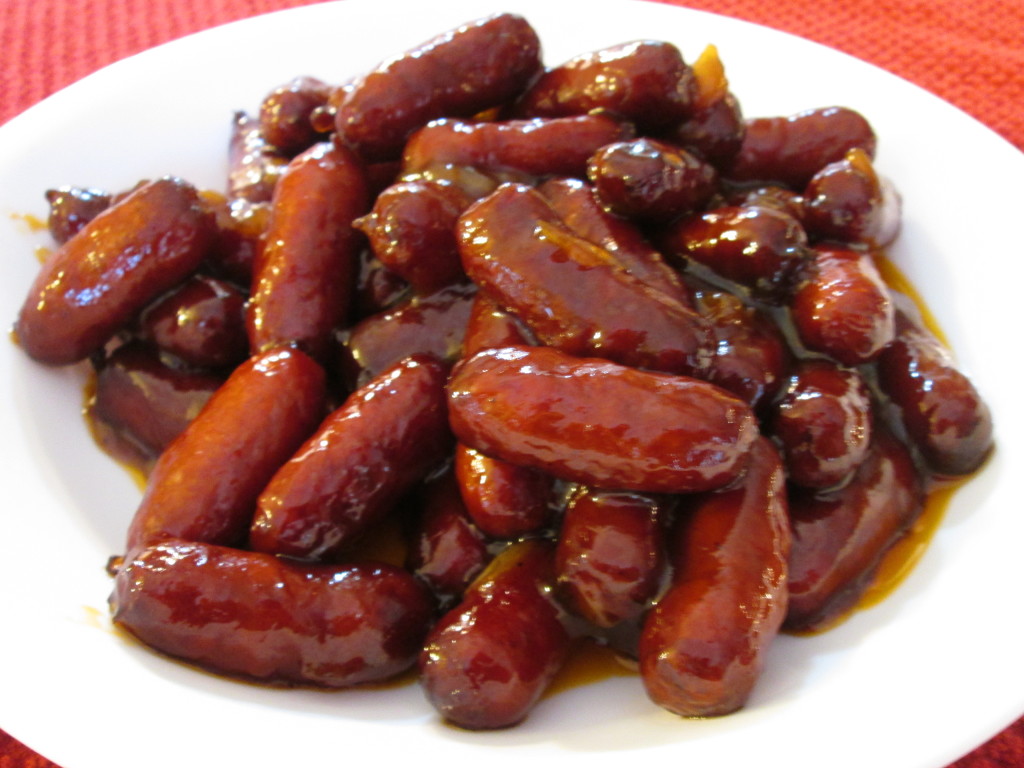 Slow cooker recipes make Big Flavor meals
These lit'l smokies are so amazing! They have so much flavor. What I like best about them is that you can throw them in the crock pot and forget about them. Before you now it they're done. They are my favorite to prepare when I have people over or when we're making a meal that is going to take a while. No one is ever waiting around hungry for dinner if we make these to snack on while they wait.
Slow Cooker Chili no Beans
Don't get me wrong this recipe is great but when I hear the word chili followed by the word no beans, my first thought is, "no beans?" When I think chili, I think beans! I'm Hispanic and we most definitely love our beans. However, Chili no beans are so good for so many things. They are my absolute favorite on chili cheese dogs. If you make a crock pot full of these for a party it will be gone before you now it. My husbands first intention, when he created this recipe, was to use this as a filling for fast food style tacos and burritos.
Slow Cooker Kalua Pork
Kalua is Hawaiian for barbecue and it's traditionally cooked slow and low buried in the ground. Today's technology, however, has changed drastically and allows us to use appliances like an oven or a Slow Cooker. PMGK makes Kalua Pork both ways. Either way it turns out perfect and so tender! There are benefits to cooking this dish either way. If we don't want leftovers, we make it in the crock pot and just use a small butt roast instead of a full shoulder. If we want left overs, there are a lot of pulled pork style recipes that whole pork shoulder is good for. For example: My absolute favorite Kalua Pork recipe is our classic Kalua Pork Fries. If you haven't tried them yet you are truly missing out but it doesn't end there. My husband has posted Kalua Pork Burritos, Tamales and another recipe to cook the whole shoulder roast in the oven.
Are you excited to use your Slow Cooker yet?
If I haven't gotten you excited about trying these recipes or at least using your crock pot a little more then I don't know what will! What are you waiting for? Watch the new video above and let's get started making dinner a whole lot easier and so much more delicious!