The Best Buffalo Chicken Wings
I can honestly say that these are the best Buffalo Chicken Wings that I have ever made and I would put them against any restaurant's recipe and feel confident that they'd hold their own. They're succulent, tender, very juicy with a great texture and the Buffalo sauce is amazing. The best part is that they're really easy to make, too.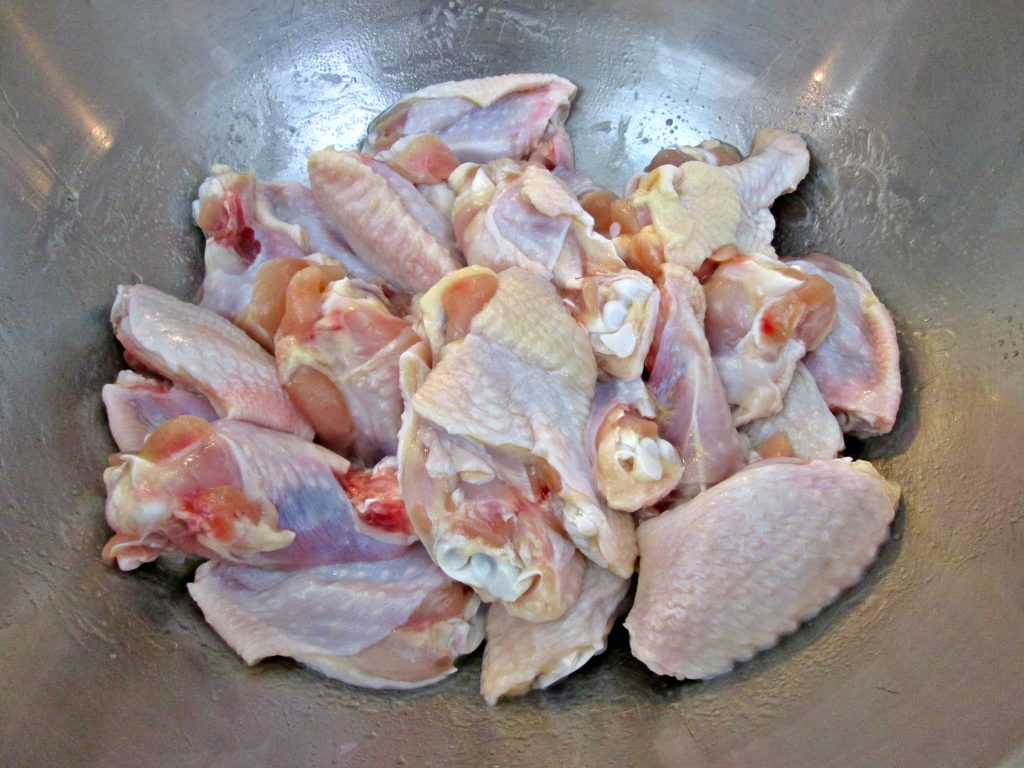 My Buffalo Chicken Wings secret
One of the smartest things you can do for your Buffalo Chicken Wings is add Brining. I show you how to do this in my Grilled Chipotle Chicken Wings recipe and it makes all the difference in the world. The video tutorial in that recipe also shows you how to easily cut the wings into drum and flat portions. I recommend that you take a look at if you're needing to freshen up on your butchery skills. Plus someone told me that they won a wing competition using my recipe so, it really might be worth your while. And my Wasabi Chicken Wings are to die for, just sayin'!

Brining is just a simple process of adding more flavor to the meat that otherwise wouldn't be there. I just use a simple salt water brine that keeps the poultry juicy through every bite. I also toss the wings in potato starch and give them a light dusting to add texture to the skin after the wings are fried. You can use corn starch instead, if that's all you have. My secret ingredient in the sauce is my Blackened Seasoning recipe and it takes this recipe to a whole new level. Also, if dipping is your thing, you should try my Blue Cheese Dressing recipe. I guarantee, it'll be the best you've ever tried.
Buffalo Chicken Wings Ingredients:
12 Wings, cut into drums and flats(24 peices in all)
Brine
1 Qt Water
1/4 Cup Salt
1 cup Potato or Corn Starch, for dusting
Sauce
1/4 cup Butter
1/4 cup Hot Sauce
1 tbsp Brown Sugar
1 tsp Blackened Seasoning
Watch the video tutorial and deep fry room temperature wings for 14 minutes at 350 degrees Fahrenheit. Ladle and add 3 oz of sauce per 8 Buffalo Chicken Wings.