The Best Breakfast Combo Bar
If I've never expressed my love for breakfast foods, particularly hot breakfast foods, I can sum it up in a word… GIMMIE! This Breakfast Combo Bar is no exception. What is it? It's a crispy fried scrambled egg, ham and cheese patty and, if you've never tried one before, believe me when I say, they're amazing. These can't be purchased by the average consumer, by the way, and you don't usually find this item on a restaurant menu so, you're going to have to learn how to make these and try them your self.
Where does it come from
I learned about the Breakfast Combo bars over 25 years, when I attended trade school, and I fell absolutely in love with them. I've never seen them served any where else but I have since learned that they are a bulk product, made by Hormel, and they're only sold to distributors and restaurant supply companies like Sysco; which also explains why my school cafeteria was serving them up in the mornings.
Eggs are the main ingredient in this recipe, mixed with minced ham and cheese so, be sure you're stalked up to make these because it takes 2 eggs to make 1 Breakfast Bar.
What Kind of Ham and Cheese
The ingredients in the Hormel recipe says that the cheese in these Breakfast Combo Bars is pasteurized and American so, I chose to go with Velveeta Cheese. You can use what ever you want but, I'm telling you, the Velveeta, in my opinion, is spot on the way I remember these bars tasting. So, it's something to consider if you prefer real cheese.
The Ham I use is just a classic hickory smoked ham that I add to the eggs, chopped, after they've cooked. I melt down the Velveeta cheese in a smaller pan with a few tablespoons of whipping cream to make it creamy and easy to poor over the eggs and ham mixture. Then, I mix everything together, remove from the heat and form patties on a cookie sheet.
It's good to use a non-stick cookie sheet or some non-stick spray that will keep the eggs, ham and cheese mix from sticking, once you've made patties. I use an egg pan mold approximately 3″ inches in diameter. The mold is only about one 1/2″ inch so, it makes it easy to press them flat too. The patties must be frozen before they're battered for frying or they will not sustain their shape. 1 hour, minimum, in the freezer is required to obtain a frozen patty. In fact, I usually keep half of them in the freezer while I'm frying the first batch because they soften quickly and fall apart in the egg wash.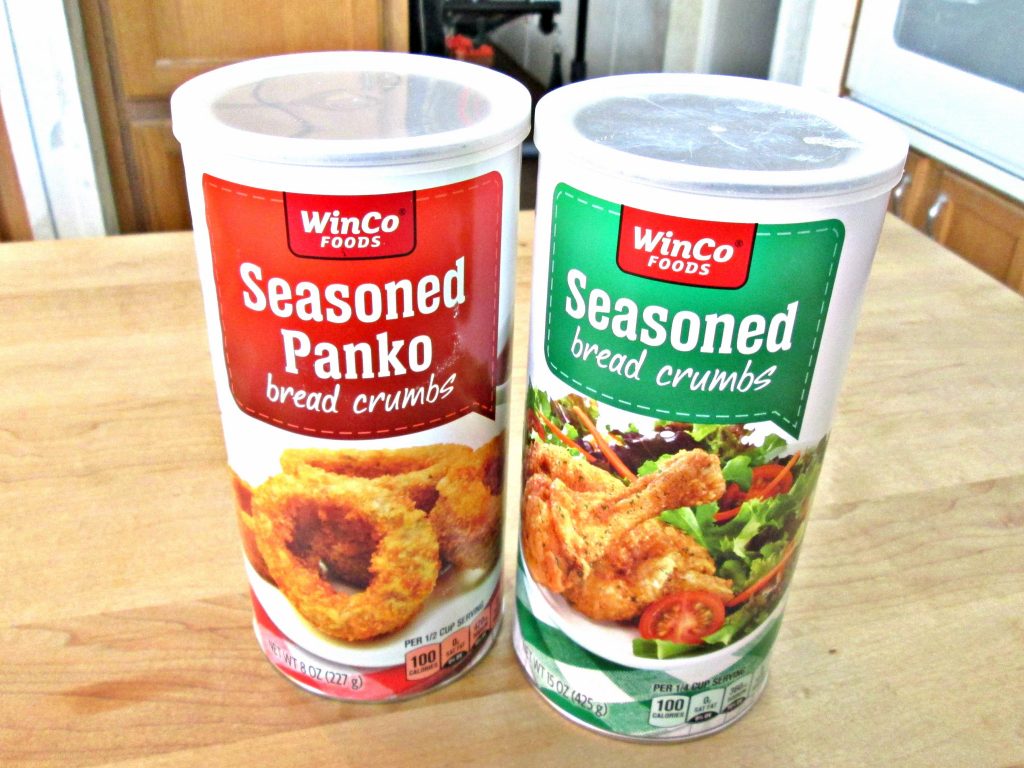 Breading and Batter
Once the egg, ham and cheese patties are fully frozen, they can be put through a 3 step breading. First the flour, then the egg wash and the seasoned Panko and bread crumb mix. Each patty only needs to go through these steps once. There's no need for a second coating, trust me. Now all you need is a half inch of oil, in a hot pan, for frying. Fry at 350° Fahrenheit for approximately 2 minutes, or until golden brown, on each side. Then remove from the heat and let them rest on a rack or paper towels, to remove the grease, and serve.
Breakfast Combo Bar Ingredients: Makes 6
12 eggs, scrambled and pre-cooked with Salt and Pepper to taste
1/2 cup Ham, minced
1/3 cup Velveeta Cheese, melted
2 tbsp Whipping Cream or Milk
1/3 cup flour
2 eggs
3 tbsp water
1/3 cup Bread Crumbs, seasoned
1/2 cup Panko, seasoned
Oil for Frying
Watch and follow all of the instructions in the Breakfast Combo Bar video tutorial.