The Best Homemade Carnitas
One thing I think we can all agree with, we love tacos and this Carnitas recipe is no exception. If you don't know what that means, I'm talking about tender yet crispy thin pieces of pork meat that have been cooked to perfection. Some of the busiest cities in Mexico and in the United States have street vendors cranking out these little gems like they're going out of style. Folks can't get enough and I'm going to show you how to do it better than any other online recipe.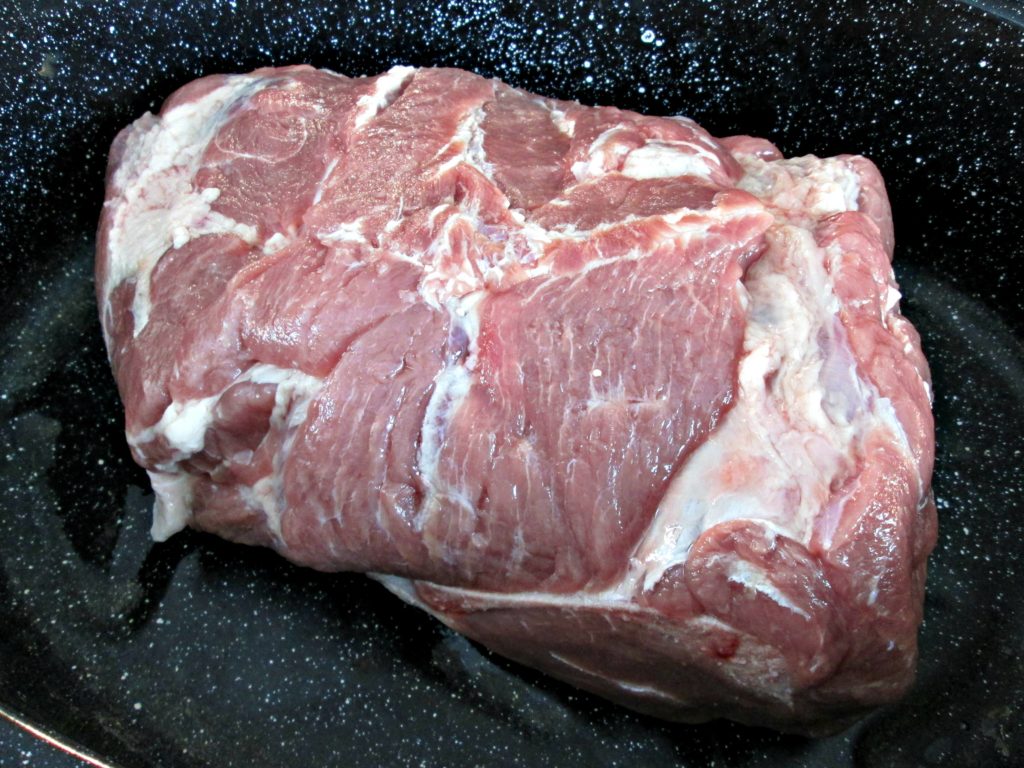 Misconceptions about Carnitas
The very definition of the Latin word, "Carnitas" translates as braised or roasted pork served shredded in small pieces. Some people seem to think that means that the meat should be cut into small portions before cooking it. Nonsense. It's the final product that needs to be chopped up. Some of the most famous cookeries in Mexico braise all of the meat in large portions. The only reason to cut the pork into small pieces would be to fit in your pot, if your home pot isn't big enough. Also, you won't be needing any additional lard to cook this recipe because this pork shoulder is marinated first, then baked and roasted in it's own rendered fat.
Carnitas Marinade
As I already mentioned, Carnitas is braised or Roasted pork. In Mexico and most online recipes, the pork is cooked in large amounts of lard first, then all of the other ingredients are added half way through or more towards the end of the cooking. Marinating the meat first, then baking with the slow and low method, accomplishes several things; it flavors, tenderizes and allows you to free up your time instead of baby sitting the stove for several ours. If I want tacos for lunch, I get this started the night before and it cooks itself until I get up the next day. Not to mention, this process cooks the meat perfectly and I prove that in the video tutorial down below.
Carnitas Final Steps
This Carnitas recipe will roast for 12 hours in the oven but it's not finished yet. Although you can achieve the tenderness from the slow and low method, you're still going to want to add some more flavor and a bit of crispiness to the meat. This can be done by adding the final ingredients, orange juice, coca-cola, bay leaves and cranking the oven up several notch's. After you add those ingredients you want to bake the pork with the lid off for another hour. Set the oven to 350 degrees Fahrenheit, cut spin and rotate the meat before and every half hour to reach its full potential. You'll understand better, once you watch my tutorial.
If you're interested in other taco recipes look into my Chipotle Chicken, Barbacoa, Street Tacos(Cabesa), Fish Tacos and my Taco Salad recipes. I've got two recipes for the Greek Tacos too; Pork Gyros and my American Greek Gyro recipe.
Carnitas Ingredients
10 lbs Pork Shoulder

1/4 cup Garlic Infused Oil
2 tsp Salt
1 tsp Black Pepper
1 tbsp Oregano
1 tbsp Cumin
2 tbsp Chipotle Pepper in Adobo Sauce
2 tbsp Sweetened condensed milk
1/2 tsp Ground Cloves

1/2 cup Orange Juice
1/2 cup Coca Cola
2 Bay Leaves
1 Onion
Bake at 200 degrees Fahrenheit for 12 hours. Cut pork into Pieces. Add Orange Juice, Cola and Bay Leaves to the rendered fat and cut pieces of meat. Bake at 350 degrees Fahrenheit, with the lid off for 30 minutes. Stir the mixture and bake for 30 more minutes, then remove from oven and shred.