Easy Homemade Beef Sticks
I've recently discovered my love for these Teriyaki Beef Sticks. I started purchasing some 5″ sticks at the front counter register of one of my local gas station. 2 for $1 sounded like a good deal to me and before I knew it, I was hooked. I started buying them buy the tens. I quickly discovered, however, that I didn't like the other brands when I purchased them at the grocery store. Plus the price, for some reason, was much higher, which is crazy to me because convenient store prices are usually way higher than grocery stores. So, I got obsessed with making my own and I began searching for a recipe that was consistently delicious and up to my specific tastes.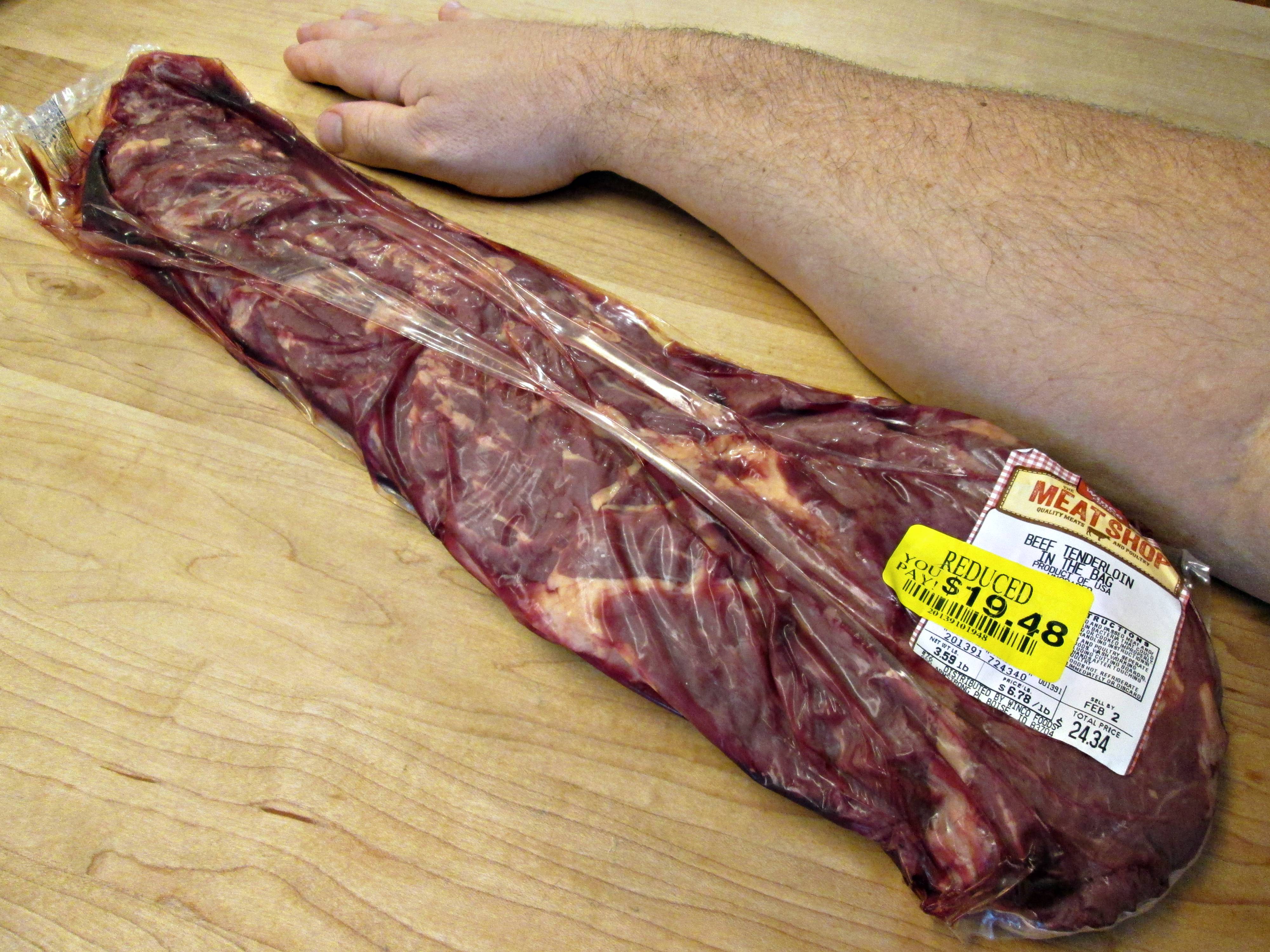 How to make Snack Beef Sticks
It doesn't matter if you like a more traditional Beef Sticks recipe or one that's spicier than this Teriyaki recipe. I've got ingredients you can add for both. Even though I use my Teriyaki Sauce recipe for this recipe, it can tend to be expensive to put together. So, instead, I highly recommend using Veri Veri Teriyaki Sauce. I already tried it out for you and I think the results were amazing.
What's really important is that you know to use a Beef Tenderloin instead of just ground hamburger. It is a tad bit more expensive but at my local grocery it was less than $1 dollar more per pound. Interestingly enough, however, a Beef Tenderloin this size, at a different grocer, was $50 bucks. From what I understand, it was more expensive there because the cut was consistently portioned and the same size; which is great for a Beef Wellington but notice how my tenderloin is tapered. That's where I'm saving money and it's about a 60% difference in savings. Another 5 to 10 dollars in ingredients and I can make about $60 worth of Snack Sticks.
I've seen 12″ Beef Sticks sell for $2.50 a piece at most convenient stores and that's just where I live. I'm sure they're twice that much back east in places like New York, where the inflation is hiked way up, but my video tutorial is going to show you exactly how I was able to make these at home. You should know that they last 3-6 days in the refrigerator. If they are vacuum sealed, 2-3 weeks. Don't place them in closed zip lock bags unless you're planning to eat them the same day; it creates moisture and they will go bad faster. Vac seal and freeze for 8-12 months.
Teriyaki Beef Sticks Ingredients:
3 lbs Beef Tenderloin, ground
1 cup Veri Veri Teriyaki Sauce
2 tsp Salt
2 tsp Black Pepper
1 tbsp Hoisin Sauce
1 tsp Sesame oil
4 oz Pepper Jack Cheese
Great Additions
1 Jalapeno Pepper, minced
2 tsp Mustard seed
2 tsp liquid Smoke, if you're not using a smoker
1 tbsp Worcestershire
Follow the instructions in the video tutorial and be sure to smoke, dehydrate or oven bake your Beef Sticks for 1 1/2 to 2 hours at 220 degrees Fahrenheit.