The Best Barbecue Baked Beans
If you're a fan of Barbecue Baked Beans, you're in for a real treat because this recipe is amazing. Instead of a "from scratch" recipe, I'm backing all the way up to the last recipe I posted, Country Style Barbecue Ribs, and I'm stealing the leftover barbecue sauce to prepare this one. So, instead of adding bacon, which most recipes do, these baked beans have the drippings from country style ribs cooked right into the sauce. Plus, there's a few other secret ingredients to kick this up even another level and it's what every good steak house should be serving.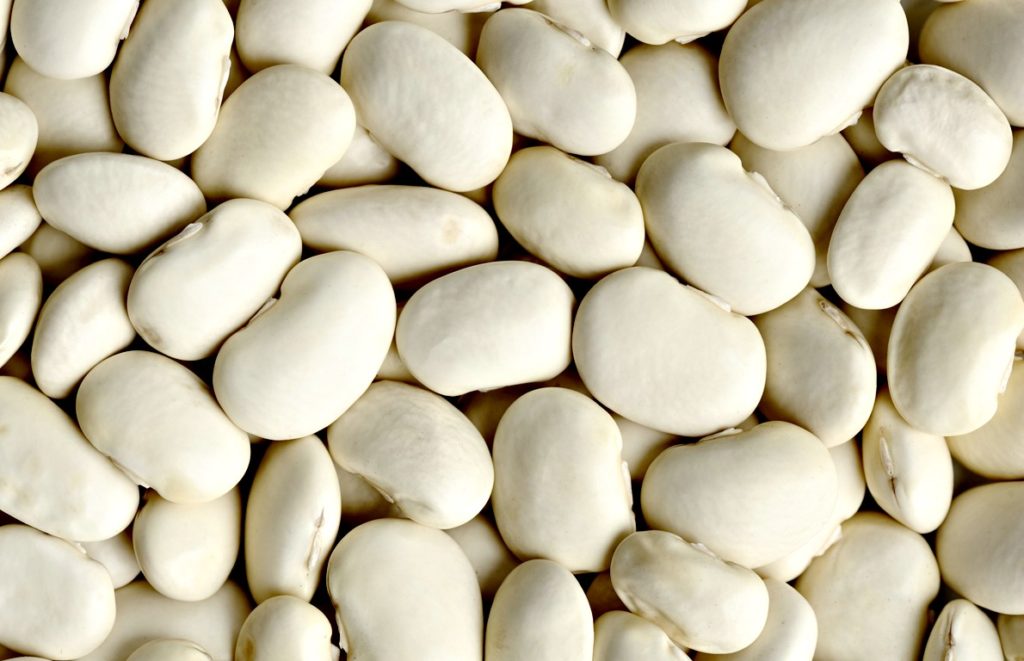 Legumes for Barbecue Baked Beans
If you're wondering what kind of beans to use to make your Barbecue Baked Beans, Navy Beans are the prize favorite. The truth is however, you can use what ever you want. Though white beans are generally more popular in most recipes, you can use kidney or pinto without any problems. If you're interested in saving some stewing time, you can even purchase canned beans. Doing that will eliminate an entire night of soaking and two hours of simmer.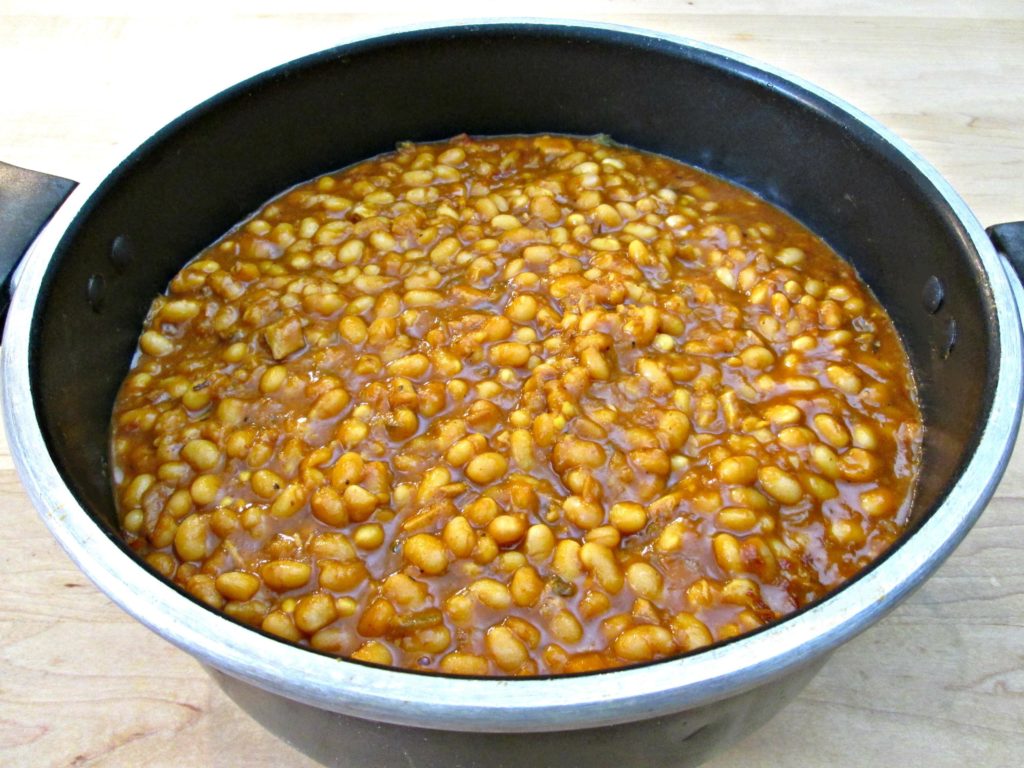 Stewed Barbecue Baked Beans
If you're curious why this Barbecue Baked Beans recipe isn't baked at all, you wouldn't be the first. Some say that it's a myth that Baked Beans are actually even baked and that the beans are really stewed more than anything. That suggests that anyone that takes the name literal and bakes there beans instead is wrong, right? Nah, it's just another efficient way to apply heat. Lot's of recipes call for grilling, so that they can get that smokey flavor, and that can be a great way to cook them too. So, I think it's just a matter of personal preference. I simmer mine on the stove out of convenience because it's easier to just pull the lid and stir than dealing with the ends and outs of the oven.
Barbecue Baked Beans Ingredients:
4 cups Navy Beans
6 cups Water, add more if needed
1 tsp Salt
3 cups Leftover Barbecue Sauce
1 White Onion, diced
1 Bell Pepper, diced
1 Jalapeno, diced
1 tbsp Olive Oil
1/2 cup Barbecue Sauce, I use Baby Ray's
1 cup Cooked Bean Juice, add more as needed
1/2 tsp Blackened Seasoning
1/3 cup Southern Comfort, Bourbon
Salt and Pepper to taste
Just follow the directions in this No Bake Barbecue Baked Beans video tutorial and I'll show you exactly how to make them.