The Best Grilled Steak
I don't care what your favorite cut of beef is. Whether it's a T-bone, New York Strip or tenderloin, it don't really matter much. When it comes to grilling steak, the best steaks are cut thick and they're cooked slow and low to perfection. That's the secret. I've shown you how to cook a Pan Fried Ribeye Steak that will turn out amazing, every time. Now let me show you how to grill a thick Ribeye Steak or any thick steak for that matter, to perfection.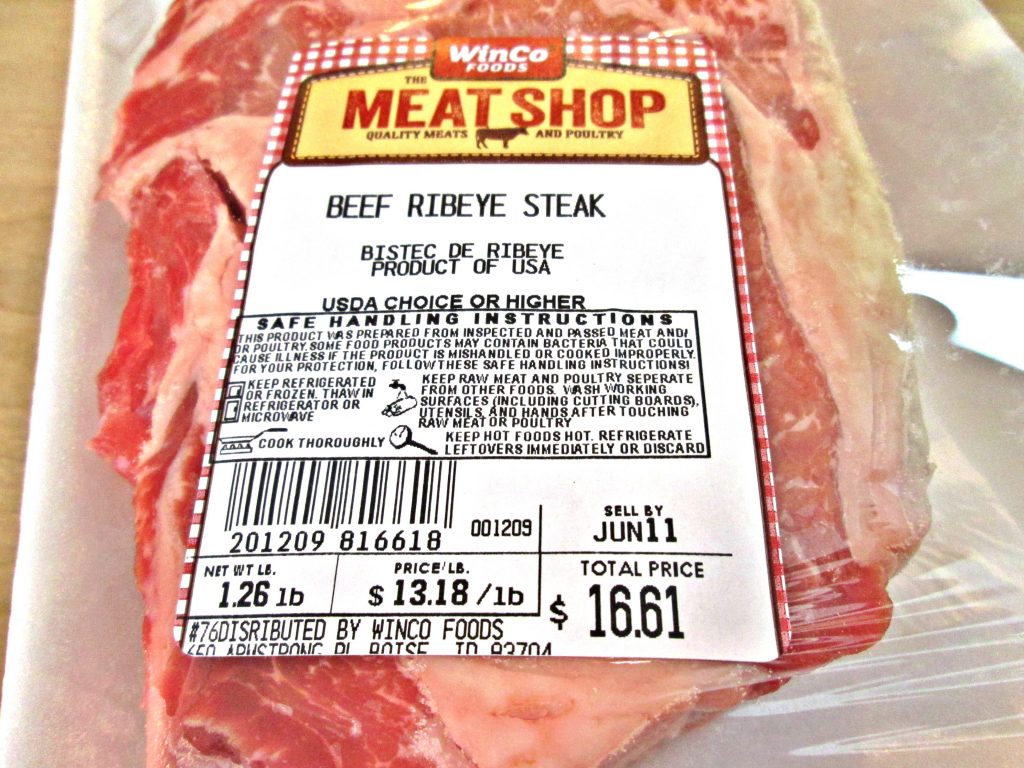 Steak Prices
I realize that beef prices are currently sky rocketing across the country but it's summer time and that means grilling season. That's why I shared and posted my Cold Noodle Spaghetti Salad with you, last week. Now, I'm going to share the easiest way to grill any thick cut steak and I chose one of my favorite cuts; the Ribeye.
I bought this 20 oz Choice grade steak for $16.61, US. Not accounting for the price fluctuation, this same steak would easily cost any where from $25 dollars, all the way up to $50 bucks in most restaurants around the country. It just depends on where you're dining. So, already I'm saving money just doing it myself.
Grilling to Perfection
Believe it or not, my neighbor gave me a stainless steel Weber grill. I know… sweet, right? And, no, I don't live in a ritzy neighborhood. I live in a trailer park and my wife's friend was upgrading to a bigger grill. The point is, it's a gas grill but you use what ever you've got.
I maintain a temperature just barely under 400° Fahrenheit with the lid down. I run all three burners at the same time, on low, and I put my steaks right in the middle. I time them, 10 minutes per side but I rotate every 5 minutes. meaning I turn the steak 90° every 5 minutes. After 10 minutes, I flip the steak, turn the heat to high on one burner, then I reversed sear an additional minute on each side. I take an internal temperature to make sure I reach my desired temp, then remove from the heat.
Grilling Thick Ribeye Steak Ingredients:
1 20 oz Ribeye Steak or New York Strip
1 tbsp Canola Oil
Kosher Salt and Pepper to taste
Set all grill burners on their lowest setting and follow the instructions in the video tutorial and I'll show you exactly how easy it is Grilling Thick Ribeye Steak.