The Best Stuffed Peppers
I've been wanting to film these Roasted Stuffed Peppers for quite some time now, because they are so easy and very delicious.  One of the things that makes them easy is that you're able to cheat and pull some ingredients from a box.  This is a Cajun Rice and Black Beans mix I borrowed from Zattarain's but you can use anything you want.  My Dirty Rice, Spanish Rice or my Jambalaya recipe would be perfect in this as well.  In this recipe, I decided to throw in some Italian Sausage to spruce it up a bit.  If I were stuffing this with Jambalaya, for example, I'd be adding Shrimp and Andouille Sausage.  So just realize that there are several different ways you can stuff peppers.  I have a Tex-Mex style Stuffed Pablano recipe and Jalapeno Poppers that are out of this world!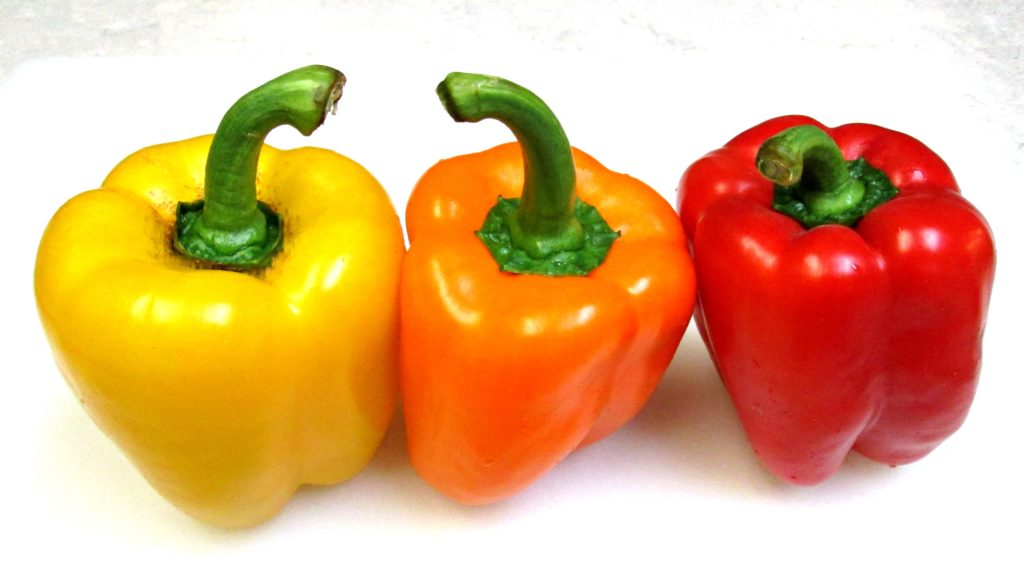 Bell Stuffed Peppers
For this Stuffed Peppers recipe, I just to use Bell Peppers and I chose a rainbow assortment, just to show how pretty this dish can be.  Buying all of these different colors, however, can ten to be a bit pricey.  Sometimes the Red and Yellow Bell Peppers are 3 to 4 times the price of a regular green Bell Pepper.  So don't think for one moment that this dish has to be an expensive one.  Save the money, and buy the Green peppers.  The flavor will be the exact same and everyone will love it.
Roasted Stuffed Peppers Ingredients:
4 Bell Peppers, cut in Half
1/2 lbs Italian Sausage
1 box Cajun Rice and Black Beans, cooked
1/2 Red Onion, chopped
1 Celery Stick, chopped
2 Garlic Cloves, chopped
1 tbs Fresh Cilantro, chopped
2 tbs Cooking Wine
1 cup Mozzarella Cheese, grated
Salt and Pepper to taste
Broil Peppers for 5 to 8 Minutes and Bake Stuffed Peppers at 425 degrees f for 10 minutes.  Be sure to watch the short video tutorial and I'll show you exactly how to make these Roasted Stuffed Peppers.