The Best Nacho Pizza
Nacho Pizza is fabulous and once you see and taste it for yourself you'll agree.  Nachos very often have a real nice spicy sauce over them with melted cheese, also Onions, Peppers, chopped Tomato and Olives, Avocado or Guacamole and very often, Lettuce and Sour Cream.  Well, you guessed it.  those are all of my ingredients for this Nacho Pizza and if you dare to try it out for yourself, you're going to love it.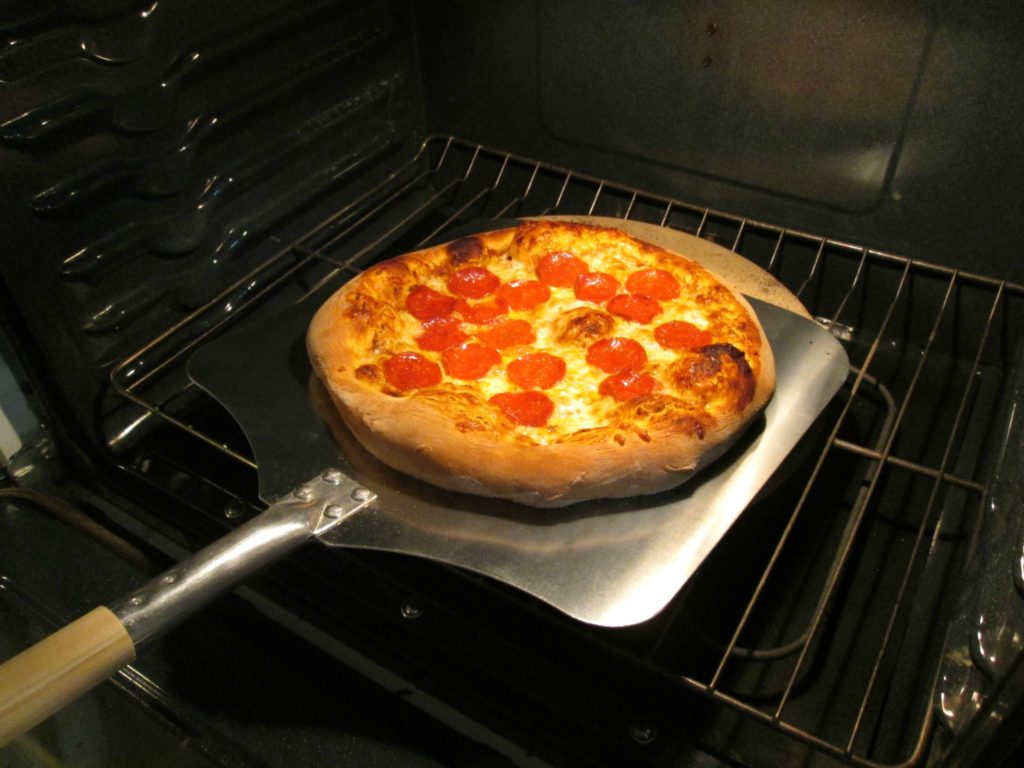 Pepperoni Vs. Nacho Pizza
Clearly, there's no comparison between a classic Pepperoni Pizza and a Nacho Pizza.  In fact I'm just showing off a nice pic I took of this Pepperoni using Vita Versa's Pizza Peal.  And I am so glad they sent it too me.  I had this old Baking stone I hadn't broke out yet and I've just been dying to use it.  So between the two, i can crank out some fantastic Pizza.
The Pizza Peel is easy to use and making pizza is a lot more enjoyable now when pull this off the wall to slide the dough in and out.  As you will see in my Nacho Pizza Video down below, owning your own peal makes total sense.  And it cleans up and stores with ease.  So if you're interested in Vita Verse's Pizza Peel, check out their page.
You might also need a few other recipes if you want to make your Nacho Pizza the same way I made this one.  I've got those links listed down below along with the Pizza Dough recipe as well.
CLICK HERE for Pizza Dough
CLICK HERE for Kalua Pork
CLICK HERE for Green Chili Verde Sauce
Nacho Pizza Ingredients:
Pizza Dough for one 14″ Pie
1/3 cup Green Enchilada Sauce or Chili Verde
1 cup Colby Jack Cheese, grated
1 cup Pork, Chicken or Beef, shreaded
1/2 cup Pico de gallo, salsa
1/4 cup pepperoncini's, chopped
1 small can Black Olives, chopped
Bake at 550° Fahrenheit for 6 minutes on a baking stone on the very bottom rack.  Top with chopped cold Lettuce, Avocado and Sour Cream.  Then serve each Nacho Pizza slice with Nacho Cheese.