PMGK's Top 10 Recipes
How in the world could I possibly narrow down and decide what I think the Top 10 Recipes are, out of everything that I have filmed and posted?  Well, it's easier than you think but just cracking off the top of my head, my personal favorites, isn't going to cut it.  In fact, I'm almost certain, that your favorite recipes aren't going to be the same as mine, by any measure.  So I decided to look at my statistics and take the pull of the most popular videos on my YouTube Channel.  And, wouldn't you know it, the exact same results reflected on my website as well.  So, let's take a look at the final results, together:
#10 of my Top 10 Recipes
This is my Lamb Chops with Aju recipe and it starts out with a quick trim of the fat, on a Frenched Rack of Lamb, then seasoned and seared on the stove.  It's finished in the oven and topped with an Aju made from the leftover lamb crust in the pan.  I highly recommend this recipe as well as my Garlic Crusted Rack of Lamb, if you'd like another choice.
#9 of my Top 10 Recipes
This is beautiful Texas Style Beef Brisket.  Not only do I show you how to make this in your oven, with incredible results, I give you a fantastic rub recipe.  And this Brisket is so juicy and tender, you'll swear a professional world champion expert cooked it for you.  But keep your eye out for my Tri Tip recipe coming out this next week, because I show you how to tweak this rub for that with similar results.
#8 of my Top 10 Recipes
This Steakhouse style Salted Baked Potato recipe is delicious and it's so easy to prepare.  The most important part of this recipe is cleaning and seasoning the outside of the peal to insure you get that potato skin tasty.  And I show you how to do that so that it will compliment whatever toppings you decide to load on top.
#7 of my Top 10 Recipes
This is my Seared Salt and Pepper Ahi Tuna recipe.  It's very easy to prepare and I give the ingredients to make a Wasabi Vinaigrette as well.  This is a great appetizer.  It can be served, as is, on a plate with the dipping sauce or topped over your favorite green salad, tossed with the vinaigrette as a dressing.
#6 of my Top 10 Recipes
This is my Potato Bomb Mini's recipe.  And if you've ever made full size Potato Bombs on the grill or baked in your oven, then you know how tasty these can be.  I just show you how to make a smaller version with waxy potatoes.   I show you how to core the potatoes, stuff them with Mozzarella cheese and wrap them in bacon.  These can be cooked on the grill or in the oven.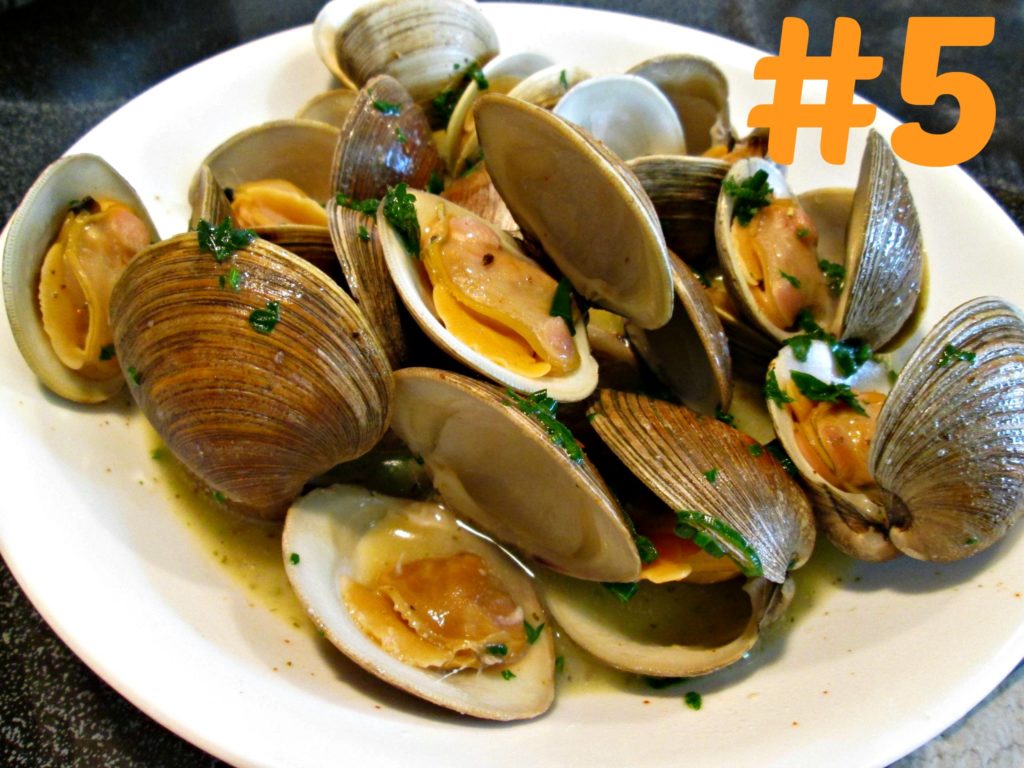 #5 of my Top 10 Recipes
This is my Steamed Clams recipe.  Though this recipe ranks #5 on my channel, it is the #1 clam recipe on YouTube.  I use Littleneck Clams that are cooked to perfection and I show you how to make a garlic and butter clam broth that drowns the clams when they are finished.  I highly recommend adopting this recipe the next time your in the mood for fresh clams.
#4 of my Top 10 Recipes
This is my Garlic Mushrooms and Onions recipe and it is awesome.  These can be served on the side to compliment, practically, any dish; especially steak.  I also show you a fun alternative that is baked over the top of Texas Toast and cheese.  Give this a try the next time you need a vegetable side.
#3 of my Top 10 Recipes
This my Lobster Tail with Claws recipe.  It's one of the best tutorials to watch if you've never learned how to prepare a raw lobster tail from scratch.  In comes in at #3 of the most popular recipes on my channel and website but it's in the top 3 recipes on YouTube if you search Lobster Tails.  I also show you how to season and properly broil your tails as good as any seafood or steakhouse restaurant.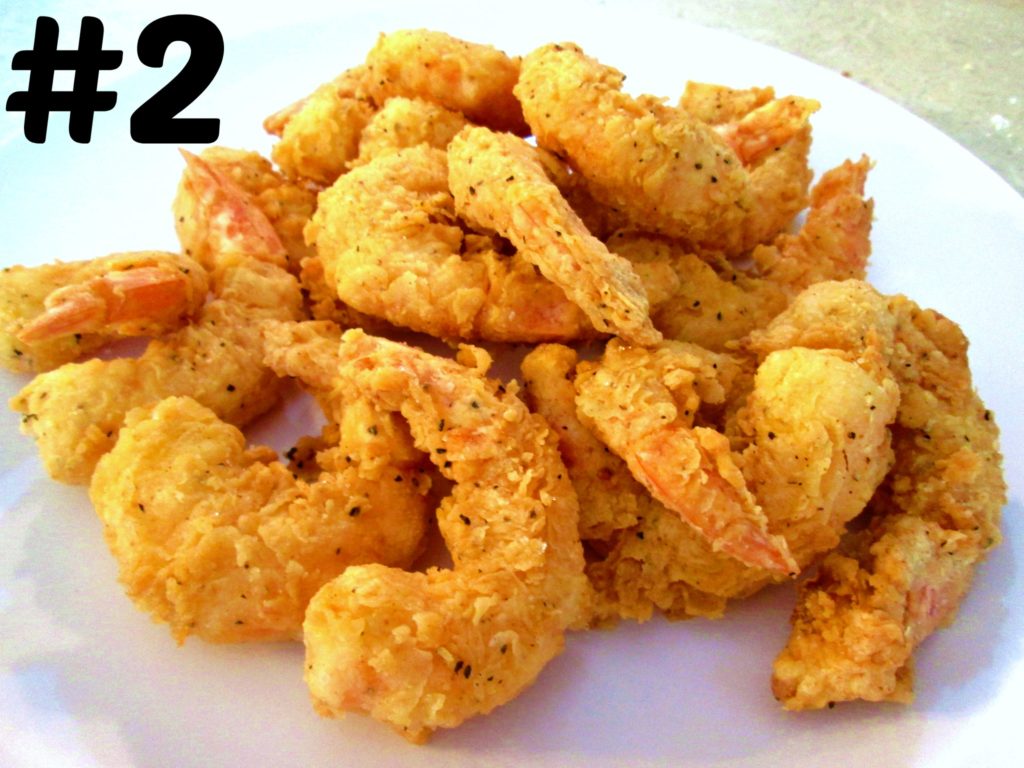 #2 of my Top 10 Recipes
This is one of the best Crispy Fried Shrimp recipes out there.  It's a Southern style recipe that is currently the #1 fried shrimp recipe on all of YouTube and it has been for quite some time.  I show you how to peel your shrimp and how to prepare a semi spicy egg wash with a seasoned flour mix that gets the shrimp extra crispy after they are fried.  If you love fried shrimp, this is the recipe for you.  It's also great in my Firecracker Shrimp recipe or what some people call, "Bang Bang Shrimp."
#1 of my Top 10 Recipes
This Mongolian Beef recipe isn't just the most popular video on my channel, it's the #1 Mongolian beef recipe on all of YouTube.  I show you how to thinly slice the beef and the secret to getting the meat crispy when it's fried.  But be sure to get the exact ingredients for the sauce here on the website because I don't divulge all of the liquids mixed in with the soy sauce in the video.  This recipe can be used with chicken too, if you prefer, and I also use this sauce with my Mongolian Beef Ribs.
And there you have it; the Top 10 Recipes and most popular videos from my YouTube channel and website.  Be sure to check back for future posts and recipes.