The Best Green Beans
If you're looking for a recipe that will make everyone love Green Beans, look no further. This dish is crisp, it is vibrant and most of all full of flavor. It's got all of my favorite ingredients, including one secret ingredient that really takes this vegetable to the next level. With out it, I wouldn't even bother making this recipe, it makes that big of a difference. What's the secret ingredient? Lemon!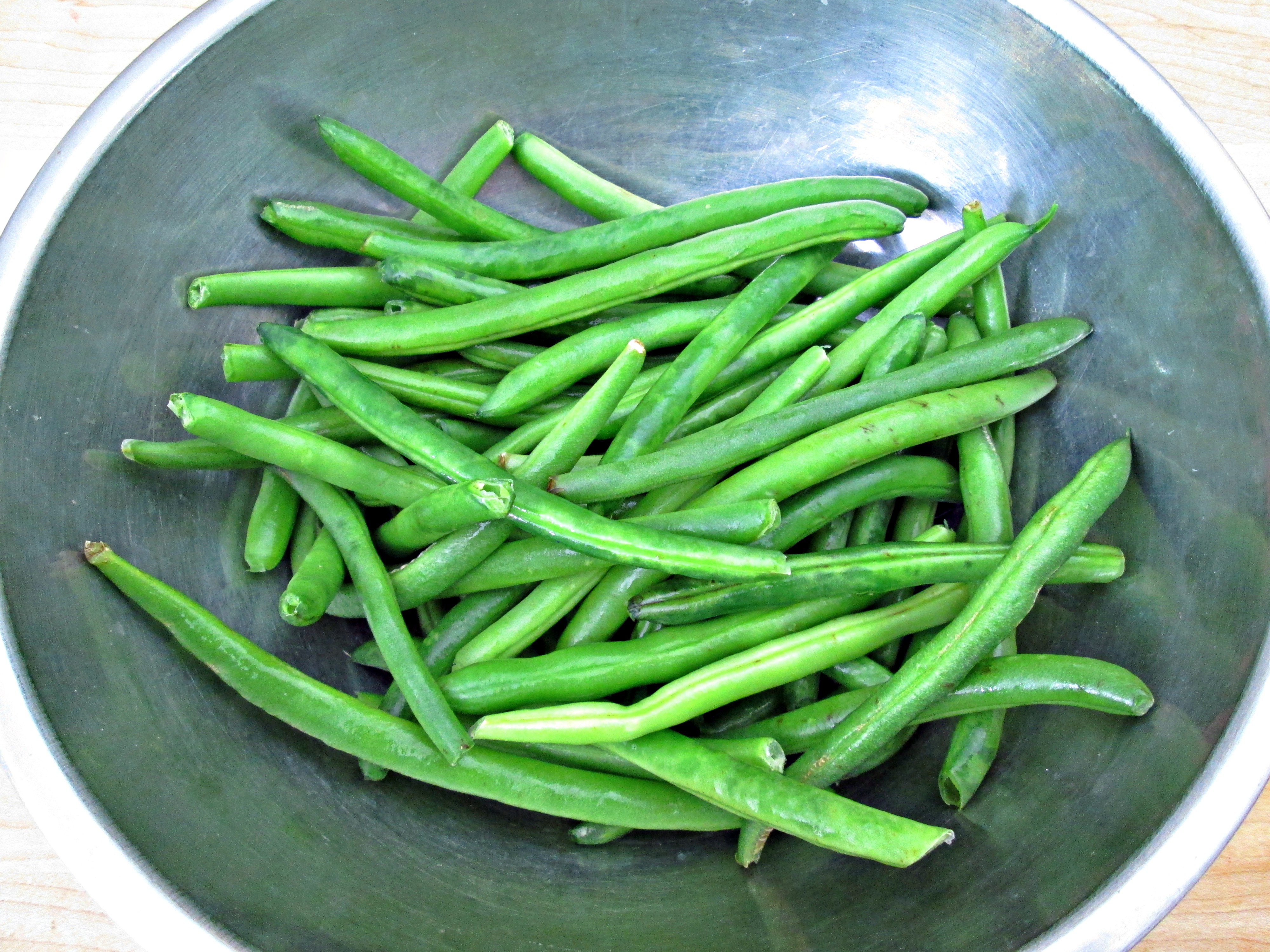 Fresh Green Beans
Don't try to make this recipe using a bag of frozen or canned Green Beans, please, I implore you. If that's all you have, don't use this recipe because it won't even come close to how good it would be using fresh ingredients. Grow them, buy them, I don't care how you get them, just be sure to use them straight off the vine. You can also add other fresh veggies like red onion and tomatoes.
In this recipe, I blanch the green beans with out an ice water bath. I do this for two reasons. A cold water shock just prevents the beans from cooking any further but, in this recipe, you don't want to do that. This is not a dish that is served cold. Once the bacon is cooked I continue to saute the beans in the bacon grease, anyway. So the cold shock is not necessary.
Green Beans with Garlic Parmesan and Bacon Ingredients:
Blanching
2 qt Boiling Water
2 tbsp Salt
1 lbs Green Beans, fresh
2 Bacon Strips, chopped
2 Garlic Cloves, chopped
1 tbsp Parmesan Cheese, grated
1 tbsp Lemon Juice
Salt and Pepper to taste