The Best Egg Rolls
For some reason what people are calling the "Original Egg Roll" has slipped through the cracks with online recipes. All it is, pretty much, is just a normal egg roll that is dipped in a Chinese Batter before its fried. I've researched it a little bit and some claim that the egg roll wrapper is suppose to be a crepe but I've had it served both ways. I find using a normal wrapper is much more practical for sealing and they're fairly cheap so I don't bother with the extra hassle of making my own.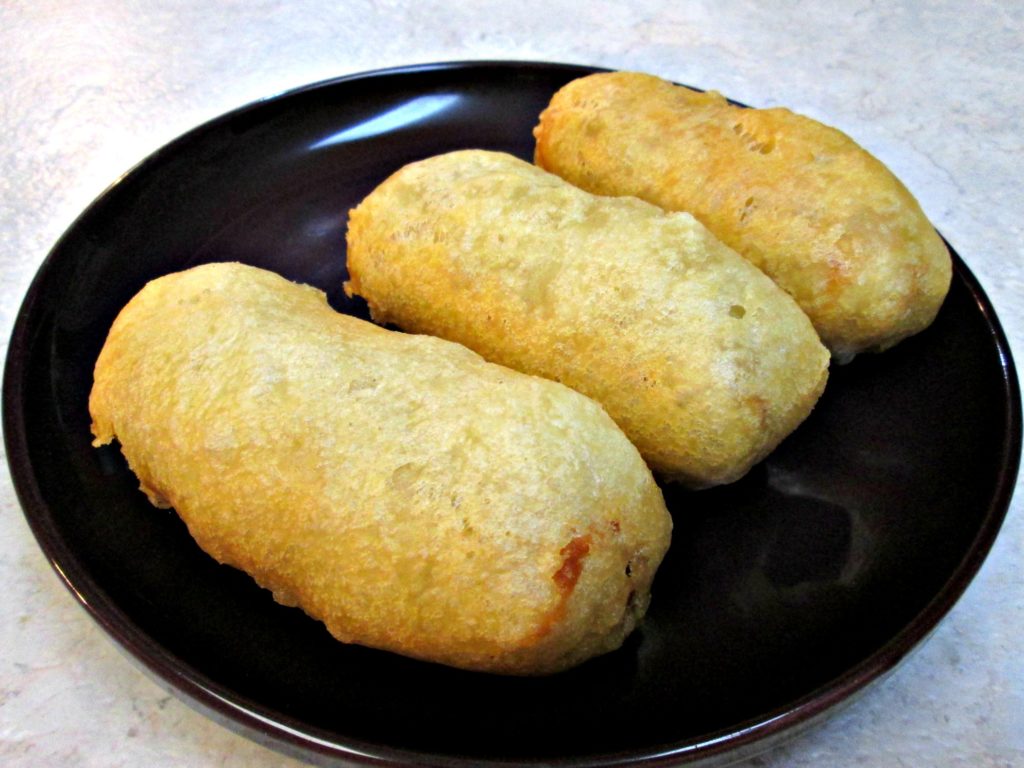 My experience with Egg Rolls
These Egg Rolls leave little to be desired. Except for the fact that you'll probably want more. One bite into these crunchy vegetable and pork fried rolls sends me spinning. And because these aren't made at most Chinese Restaurants anymore, I'm left with making my own and it took me a while to perfect. But now that I've got it down, I thought I'd share it with the world. I've included my Sweet and Sour sauce and my normal egg roll recipe in the links below, if you're interested. Also my Chinese Batter is there if you didn't fully understand the way I make it here.
Sweet and Sour Sauce
Egg Rolls
Chinese Fry Batter
The Original Egg Rolls Ingredients:
Egg Roll Wrappers or Crepe Pancakes
1/2 lbs Ground Pork, cooked
1/2 cup Bean Sprouts
1/2 Onion, sliced
1/2 cup Cabbage, chopped
1 tsp Soy sauce White or Black Pepper to taste
Fry Batter
1 cup Self Rising Flour
1 cup Water, maybe a little more
Follow the instructions in the video tutorial to make the Original Egg Rolls.